Are you an enthusiastic HR professional who puts people at the heart of everything you do?
As an HR Advisor at Cambridge Intelligence, you'll support our Head of People across all aspects of HR administration, with a particular focus on wellbeing and EDI.
This is a 6-month fixed-term contract, with the potential to go permanent.
What's involved?
You'll join our People team, helping to make the employee experience at Cambridge Intelligence the best it can be.
It involves a wide range of HR work, including new starters onboarding, maintaining our HR systems and supporting our inclusion and wellbeing strategies.
Who's the ideal candidate?
We're looking for a personable HR generalist who takes a measured approach to their work.
As you'll be the first point of contact for common HR queries, you'll need a good knowledge of HR legislation. We're also looking for someone with experience of implementing continuous improvement so you can ensure our HR processes and documents meet best practice standards.
Ideally, you'll have worked in a small HR team, or as a standalone HR professional, in a small business. You should be able to work independently on a variety of tasks, but equally know when to ask for support or clarity when it's needed.
You might also have experience of
Maintaining an HR system
Reviewing and updating HR policies
Who you'll work with
You'll work closely with line managers across the business, answering questions and to offering advice. You'll be supported by the People team who'll share their knowledge and guidance with you.
Opportunities to grow
At Cambridge Intelligence, take professional development seriously. You'll be encouraged to seek out different opportunities to expand your knowledge or broaden your experience.
Be yourself
We want to build a fair, respectful and welcoming company, where everyone feels at home. That means taking a long-term approach to equality, diversity and inclusion.
With the help of our EDI group, we're working to make every aspect of the business – including recruitment – fair, respectful and inclusive.
Download the job description [PDF]
Life at Cambridge Intelligence
Our data visualization tools are part of something big. They help catch criminals, stop cyber-attacks and unmask fraudsters. The work we do matters.
Our people are part of something big too – all great individually, but even better together. From developers to marketers, salespeople to accountants, we're a smart and inquiring bunch who love finding neat solutions to gnarly problems.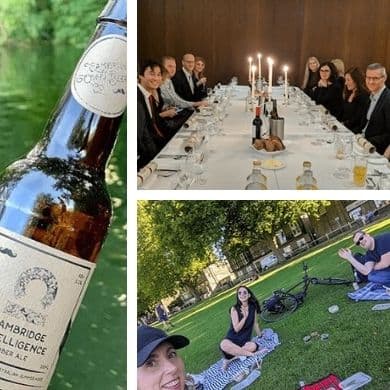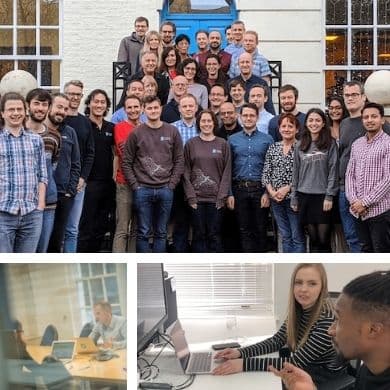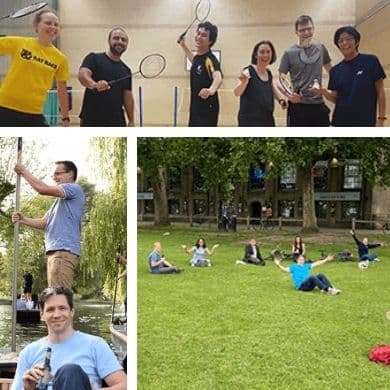 What happens next?
When you apply, we'll be in touch as soon as possible to get the ball rolling.
Our recruitment process varies by role, but we usually follow three steps to get to know you better.
1. Phone interview

Duration: 30 minutes
With: our talent manager
To check: you're right for the role
Preparation needed: review your your CV, re-read this job advert, and have a look around our website more generally.

This is an informal conversation to make sure we're not wasting your time.

We'll check if you have the right experience for the role and give you a chance to talk up your skills and achievements. We'll also discuss your reasons for wanting to join our team.

2. Panel interview

Duration: about 90 minutes
With: our Head of People and the Talent Manager
To check: your experience, knowledge and skills, and how you approach a challenge
Preparation needed: try to think of some relevant experiences that could relate to the job description for this role.

This is your time to shine!

We'll ask you questions about your past roles, and try to understand how to approach different kinds of challenges.

We'll leave plenty of time at the end for you to ask questions, too.

3. Last chat

Duration: 45 minutes
With: Our CEO
To check: your motivations and aspirations
Preparation needed: none

This final step is an informal catch-up with our chair and CEO. They'll be interested to hear about your motivations for joining us, and what you'll bring to the team.

It's also a great chance to understand our business from a strategic perspective, and to see how your career will progress here.
Don't forget: it's a two way thing
Ask questions, share any concerns and let us know if we're unclear. We don't do trick questions, and won't aim to confuse you.