Consulting
Training and consulting to help you succeed
Let's join forces
We want your graph visualization projects to succeed. Let's combine our experience with your domain knowledge to make it happen.
Our consultants and trainers have worked with some of the world's best-known organizations.
Our consulting services
Expertise on demand
We can build your full visualization component or work with you to solve a specific challenge.
Every graph visualization application is different. The audience, the data, the questions they're asking will impact how it works. We'll help your team get it right.
We're on-hand for projects including:
Custom app development
Best practice guidance
Code-base reviews
Specific project support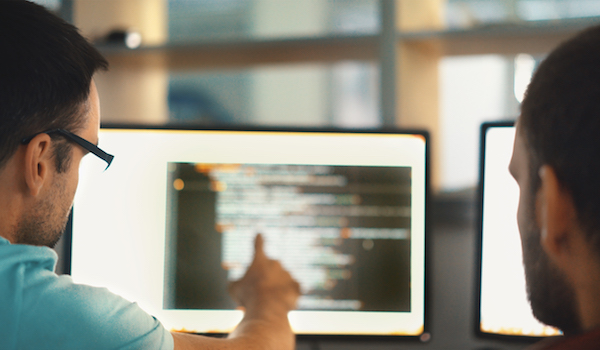 Working so closely together, we were able to make sure visions didn't diverge and everyone knew what was happening. Cambridge Intelligence kept the project moving in the right direction at the right speed.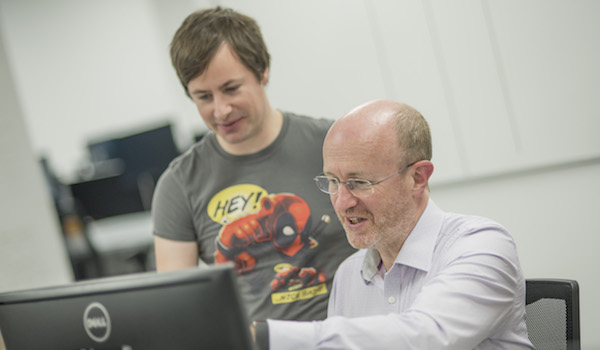 Pair programming
Develop your own in-house expert
Pair programming is the fastest way to build new graph visualization skills in your development team.
These one-to-one sessions combine hands-on coding and application development with design consultation and best practice advice.
Together with one of our experts, your developers will tackle your most complicated graph visualization challenges and gain valuable in-house knowledge.
I got loads out of our training. The trainer was great – very knowledgeable about the product, but also how certain elements could be specifically applied to our usage. He was able to pace things at the right level, leaving me with a greater level of technical knowledge.
Classroom training
Get the whole team ready
Our 1- or 2-day training courses get your JavaScript developers ready to hit the ground running.
We usually start with an introduction to graph concepts, working up to building a full graph visualization prototype.
Wherever possible, we customize these courses to the specific needs of your developers, ensuring no time is wasted.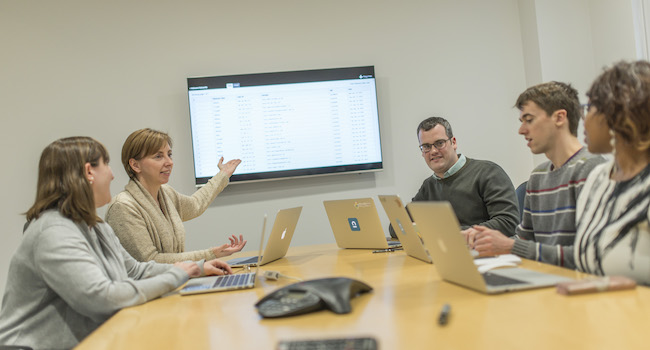 The training course really helped our development team get to grips with the KeyLines toolkit. We all had different levels of experience beforehand but the trainer was patient, smart and well prepared so by the end we were all confident with KeyLines and curious to learn more.
Download our consulting overview
Four reasons to choose our consulting services

We're graph experts
At Cambridge Intelligence, we specialize in graph visualization. Our developers, consultants and trainers have unrivalled knowledge and many years of experience to share.

No one-size-fits-all
No two apps built with our toolkits are the same, and no two consulting projects are the same either. We take time to understand your unique needs, and devise an approach to meet them.

In person or remote
Some projects work best when our people join yours, embedded in the team. Other times we can add more value remotely, joining calls, planning meetings or being on-hand to provide advice.

Supercharge projects
However you choose to work with us, whether you want to get your product to market sooner, solve a specific technical challenge, or need a hand with design and best practice, we'll supercharge your project.