Over the last few weeks, we have been looking at Elasticsearch – the open-source enterprise search technology.
This week we thought we'd show you how to integrate KeyLines with your Elasticsearch instance.
As well as its intended use – as a blisteringly fast search engine – Elasticsearch can function as an engine for data intelligence applications. Thanks to its rapid – and near-real-time – indexing and querying power, it can be a great backend for KeyLines.
Using our step-by-step guide, you can use KeyLines to query Elasticsearch and then visualize the items returned in a KeyLines chart. You can then build a graph visualization application using Elasticsearch as your back-end technology, or integrate an Elasticsearch-powered search tool into your KeyLines application.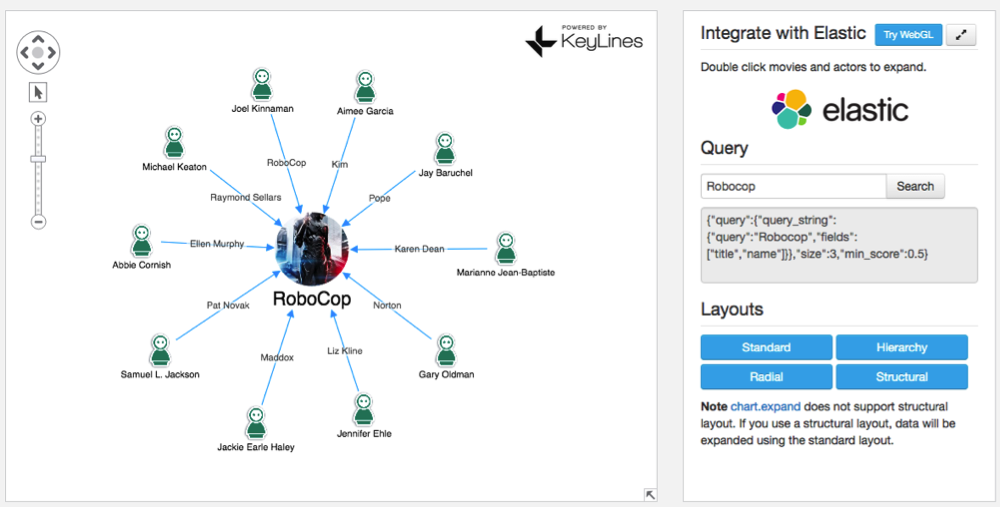 Visualizing graphs in your Elasticsearch index with KeyLines is a great way to make complex connections easy to understand. A well-designed visualization means users can:
Find and interpret patterns and outliers
Explore connections in an intuitive way
Answer questions more quickly using data insight.
Take a look at our KeyLines – Elasticsearch integration tutorial to try it for yourself.