This page is from our blog archive
It's still useful, but it's worth searching for up-to-date information in one of our more recent blog posts.
This summer Cambridge Intelligence welcomed its fourth cohort of interns to the Development and Commercial teams. For those of us on the program, it has been far from the standard internship.
We have spent our summer as part of a growing, fast-paced business. We have been working on core business tasks, learning important skills and knowledge. Let's meet the class of 2016!
Arthur Faugeras – Software Development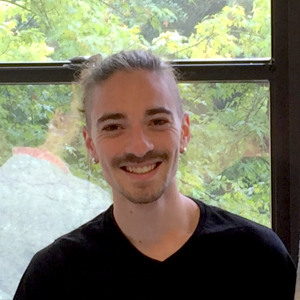 Arthur was searching for a software development internship abroad as part of his Software Engineering diploma at Ecole des Mines de Nantes, France. Following in the footsteps of Romain, 2014 intern now a KeyLines core developer, he applied to Cambridge Intelligence:
"The big trend in computing is towards web software – and JavaScript, especially NodeJS, is the best candidate for that. I wanted an internship where I could enhance my JavaScript skills, and have the freedom to do it in my own way. I'm a scientist and an artist, so working on a visual product like KeyLines seemed like a great opportunity."
Arthur was struck by the care and effort that went into building and developing KeyLines for customers. He was already sold on the value of an Agile development approach, and being part of the KeyLines team confirmed that.
"I learned a lot working on various different projects – some pure JavaScript, some visualization design. Importantly, the work was useful for me and also the company – I felt like I was learning and contributing."
He especially loved working with Meteor.js, a framework that he wanted to learn on his own, but thanks to the internship he could create something useful out of. He also worked with other cutting edge technologies such as Elasticsearch search engine. All this experience will be greatly valuable to him.
James Roberts – Data Visualization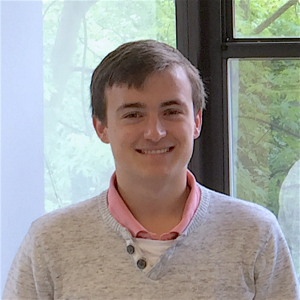 James is a student in the penultimate year of his Maths degree at Cambridge University. For the last two summers he worked at one of the largest companies in the high technology industry and he wanted to have an experience in a more agile company.
During his internship at Cambridge Intelligence he preferred the more mathematical oriented tasks, like optimizing layout algorithms (especially with large hierarchical structures). He believes the experience will help him in his future career:
"I don't think I will be a full-time developer, but I would like to use code and mathematical techniques to create and demonstrate algorithms, perhaps becoming a data scientist later on. My time at Cambridge Intelligence has helped me gain some experience of that kind of work."
Thanks to code reviews and pair programming with KeyLines core developers, and also to some self-directed research, James learned a lot about software design (both front-end and back-end), database management, graph databases and integrations. He also improved his overall coding skills.
He is interested in many math application fields – including graphs, machine learning, and visualization – so he's not sure where his future will take him yet.
James also loves life in Cambridge and believes summer is a particularly good season to stay here in the "Silicon Fen".
"It's brilliant to be in Cambridge! There's plenty to do. I love sports, squash for example, and the debating society at the college. Then you have so many other options, like meetups for all sort of things. I love to spend time with friends. Arthur and I have been hanging out a bit and we have visited great nearby places."
Miro Marchi – Technical Marketing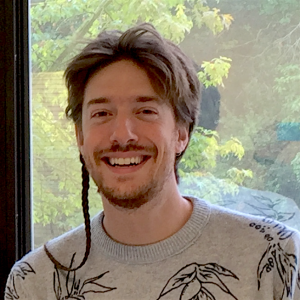 And finally, there's me.
I recently finished my PhD in Anthropology at University of Verona, Italy. My research looked at using graph visualization to foster self-organization in complex emerging communities. That's where I first discovered graphs!
I took the technical marketing internship at Cambridge Intelligence to improve my coding skills, learn more about the graph technologies market and gain knowledge of all aspects of graph visualization.
I think that visualizing a graph makes a big difference for people. It enables a deep and direct understanding of the relational and collective aspect of phenomena that is often impossible to derive from looking at the individual elements.
My internship has shown me lots of different aspects of a successful software company, but most of my tasks have been rooted in marketing and product management.
Perhaps my favorite project was building a working application using Neo4j and KeyLines, to understand software interdependencies. For that, I not only got to write content on one of my favorite subject, which is graph visualization, but I also needed to succeed in creating small working application, which hugely improved my coding skills.
I've really benefited a lot from the feedback from my expert colleagues, and have learned skills that will help me land a winning career working with graph technologies.
Well done, and thank you, to all of the Class of 2016 – we wish you all good luck for the future!
If you're interested in being part of the Class of 2017, applications are now open!