The growing threat of fraud and cyber attack means security is no longer just the concern of governments and law enforcement – it's everyone's responsibility.
We're on a mission to take the powerful data visualization techniques to a wider audience, helping everyone to secure their systems and processes and make the world a safer place.
This page contains more details about our business, our corporate structure, governance, leadership and customers.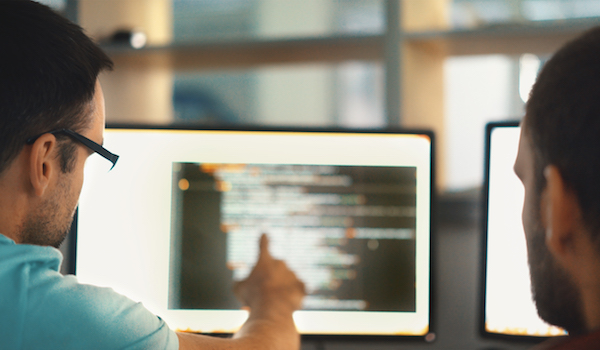 Company background
Cambridge Intelligence was founded in 2011 by Executive Chairman Joe Parry. We've grown consistently and quickly since then, but we're still a UK-based, privately-owned Cambridge startup success story registered in England and Wales (company number: 07625370).
Joe continues to majority own the business, which is run by CEO Bryan Amesbury with support from an experienced management team and board of directors. Our technical expertise runs right through the organization, from the CEO to the large and skilled software development team.
In 2014, we incorporated in the US to capitalize on the huge and rapidly-growing market opportunity in North America. Based in Lowell, MA, Cambridge Intelligence Inc looks after around 40% of our customers.
Our key facts
UK-based and privately-owned
Offices in Cambridge, UK and Lowell, USA
250+ customers, 40%+ in US
Customers in 34 countries
Consistently profitable
Strong track record of growth
Meet the directors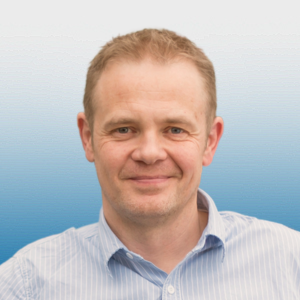 Bryan Amesbury
CEO
Bryan is a serial tech start-up founder, COO and non-exec director, with scale up experience across US, EMEA and APAC. After five years at Cambridge Intelligence, including four as COO, he stepped up to the role of CEO.
Throughout his career, Bryan has embarked on various entrepreneurial ventures, including Zeus Technology, acquired by Riverbed Technology and Velocix, acquired by Alcatel-Lucent.
Bryan sets the overall agenda for the company from both commercial and technical perspectives.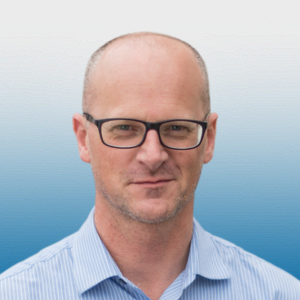 Joe Parry
Founder & Executive Chairman
Joe has worked on visualization systems for intelligence work for the last two decades, doing software development, design, systems architecture and more experimental research projects.
His achievements include a PhD earned as a member of Stephen Hawking's research group.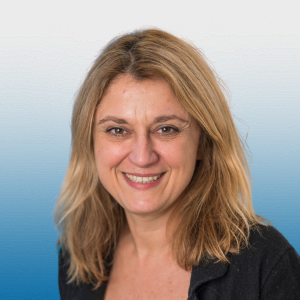 Paola Cavallin
General Counsel
Paola has been managing the company's legal activity since the company's foundation.
She has extensive experience as a corporate lawyer in an IT and software licensing environment, including tenure at Clifford Chance and in-house counsel roles at Xchanging and Plextek Group.
She holds a degree in Jurisprudence from the University of Siena in Italy and an LLM degree from University College London.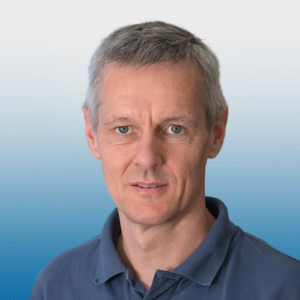 Chris Howell
Chief Financial Officer
As a software developer turned chartered accountant, Chris brings a unique mix of expertise and experience to the board.
After graduating from Cambridge University with a Natural Sciences degree, he spent the first half of his career designing and building database systems.
He later gained his accounting qualifications at PwC, and has since worked at organizations ranging from the UK's largest independent aerospace firm to an IoT device startup.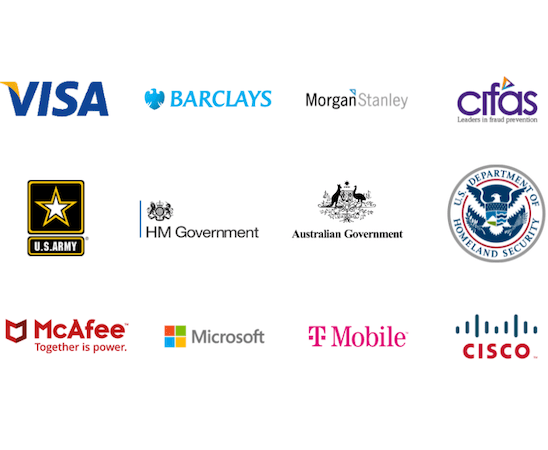 Our customers
We work with over 250 customers, in 34 countries, across 6 continents. They rely on our technology and expertise to make sense of their connected data.
Among them are national governments, multinational corporations, industry-leaders and innovative startups.
In a market where customers can consider open source options or off-the-shelf products, they choose our high-quality, cost-effective, long term solutions. Our products are renowned for quality, flexibility and performance. Paired with our unrivaled expertise, experience and service, our proposition wins out in competitive bids.
Our markets
According to a 2021 Gartner report, the graph technology market has huge growth potential.
More and more organizations are recognizing the untapped possibilities in the connected data they're collecting, and we're well placed to make the most of the increasing market opportunities.
The value to those working in cyber security, intelligence, compliance and fraud detection is well established and ever-increasing, but we already have customer growth in broader domains including healthcare, business intelligence and IT infrastructure.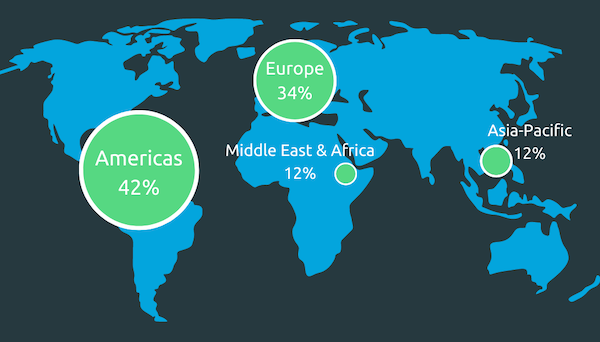 Our financial performance
We are profitable, with an operating margin of 30-40%.
Approximately 95% of our revenue is recurring software license revenue, and our three-year compound annual growth rate (CAGR) is 25%.
Investment enquiries
Although we haven't taken investment to date, we're facing a huge market opportunity and may do so in the future.
If you're evaluating investment opportunities, or want to understand more about our plans for the future, please get in touch: [email protected]
Our ethical licensing policy
Our flexible developer toolkits help make the world a safer place – from detecting fraud and stopping criminals to protecting systems from cyber attack.
Sometimes, however, people ask to integrate our toolkits into projects that could be misused. Our ethical licensing policy ensures our customers' activities align with our commitment to working in a fair and ethical way.
In addition to conforming with all relevant laws, sanctions and export controls, we look carefully at projects where our products could be used for undesirable activities.
We're especially concerned with protecting human rights, and do not license our toolkits to businesses or governments with a poor human rights record.
Other undesirable activities include, but are not limited to:
Projects in, or adjacent to, the manufacture of physical weapons
Projects involving intelligence or targeting systems designed to aid kinetic attacks
Projects causing direct damage to the environment
Projects at organizations that manufacture tobacco or illegal drug products
We understand that some of our government customers work in classified environments where project details cannot be shared with us. We're happy to support these projects where customers are based in democratic countries with a history of respecting human rights.
If we have any concerns about your use case, we'll inform you early and will work as quickly and transparently as possible to resolve any ethical issues.
For more information about our ethical licensing policy, please contact us.