We've run a successful summer internship program for many years. A graduate scheme was the logical next step, so we launched our 12-month graduate program back in 2018.
The plan was for STEM graduates, or those with the right skills looking to switch careers, to join the development team to learn from expert software engineers and work on our toolkit technology. Once the year is up, we hoped our successful grads would choose to stay with us as fully-fledged developers.
Fast-forward to 2020. Our first two graduates completed the program and passed with flying colors. They're now part of the team that's helping our latest graduate intake get to grips with life as software engineers, and building the very best graph visualization toolkits.
The best way to explain what the graduate program is like is to ask one of our recent recruits to tell you themselves.
Sonali's graduate story so far
Meet Sonali Singh. She joined the team in October 2019, and we caught up with her to find out how she's getting on.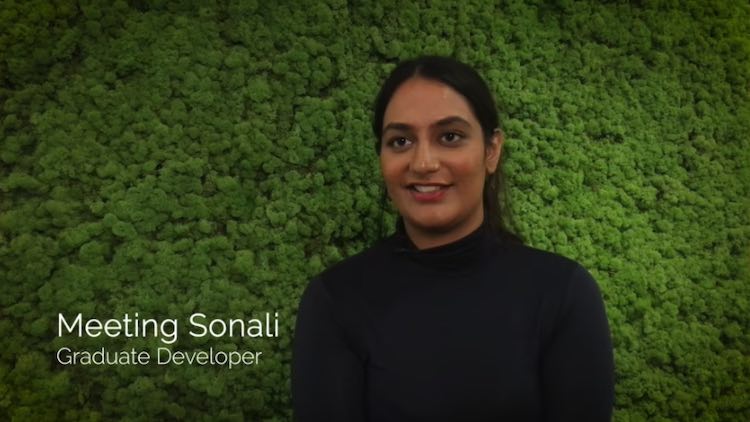 Hi Sonali! What's your background?
Hi there! I graduated from Queen Mary University in 2019 with a degree in computer science.
What made you apply to the graduate program?
I was looking for grad schemes or jobs after university that were focussed on data and came across Cambridge Intelligence. Data visualization sounded so interesting and I thought it'd be good to apply.
What was it about our program that stood out from the others?
I really like how much investment goes into training. I was trying to avoid the corporate approach where you get two weeks of intense training and then get thrown in. That really wouldn't work for me. I prefer something more relaxed but still focussed.
The team is so helpful. I can talk through ideas and ask for help when I need it without feeling like I'm bothering anyone.
How do you learn 'on the job'?
Here, the training is continuous. From day one I had my own tasks to work on and I was part of the team going to daily standups, sprint planning, sprint reviews, retros, etc.
There's always someone willing to pair on a difficult problem or review code. The more experience I get, the more interesting the tasks are. Now I get to work on some customer issues and fix things.
If there's anything I'm not sure about or I need advice, I can talk it through with our development manager. She helps me keep track of my progress and work out which areas I should get experience in next.
I just submitted my first pull request and it was approved. It was such a tiny thing but I got really excited over it.
What other training resources are available?
We have access to Frontend Masters which has loads of really helpful online web development courses, so I'm working through those. It's great because it means I can learn at my own pace. There's no forced classroom training and I really like that.
There are also regular 'tech talks' where one of the developers shares useful information about something they've been researching or a feature they've been working on. I've learned a lot from those.
What else has helped you develop your skills?
I really like our developer Friday projects. Every week we get a whole day to work on our own visualization projects or experiment with something graph-related that we're interested in.
Since our video interview, I've had more success with my Friday projects. It's cool to be able to choose a dataset that reflects something I'm passionate about and use our toolkits to visualize it. I'd been following the devastating environmental impact of Australia's wildfires on the news, so decided to map their intensity across the country and reveal which were the worst-hit areas.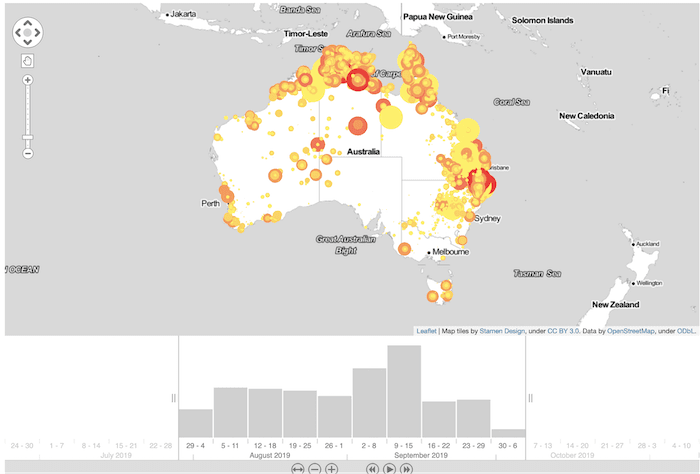 Working on a topic I care about is a great way to get up to speed with our toolkit technology. It's helped me to understand graph visualization is such a powerful technique.
It's also really cool seeing what everyone else has done for their Friday projects. In the past, some of those projects have made it into our toolkits.
I'm so excited when I get a visualization to work!
What's it like to work at Cambridge Intelligence?
It's good – I like it! Everyone is nice and friendly. We're kept up-to-date with what's happening in other parts of the business, so there's more of a 'team' feel that you'd get at bigger organizations.
There are opportunities to get involved and make a difference in the way the company works. I'm part of a Green Initiative Group aimed at reducing our impact on the environment. I get to work with people from other teams on ideas for reducing our carbon footprint and making 'greener', more sustainable choices.
The office is near the center of Cambridge, which is really convenient as most places are only a short bike ride away. Our social team organizes loads of free events, and the company treats us to team lunch every month.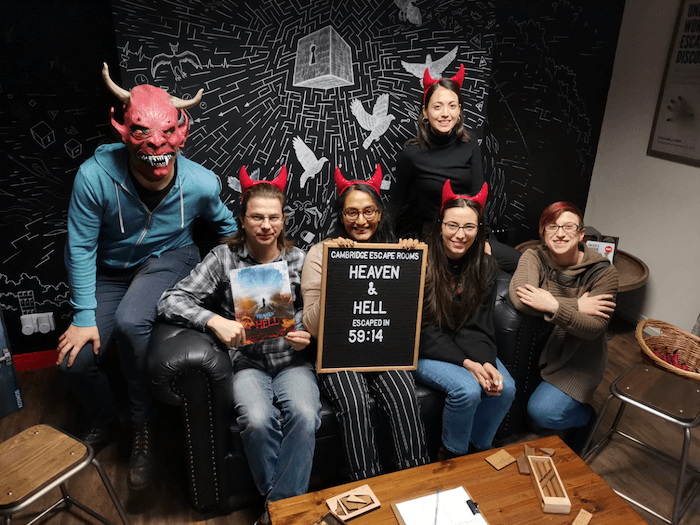 Any advice for people thinking of applying to the graduate program?
Be excited about whatever you're looking to do. Also, read through the blog posts – they're really helpful for interviews because they give you something to talk about.
Just apply. What's the worst that could happen?
Tempted by our graduate program?
If you enjoy using programming skills to solve difficult problems and you're all about the team, our graduate program ticks all the right boxes. Apply for the graduate program online today – we can't wait to meet you.