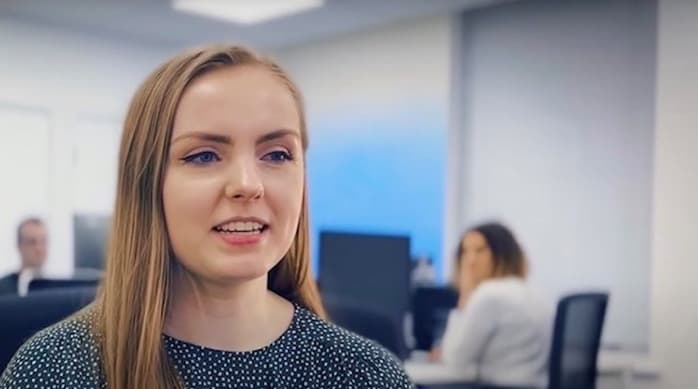 Give your tech career a flying start
Our graduate program gives STEM graduates an accelerated route into the software industry.
Over 12 months, you'll gain an understanding of every part of the business. You'll get a solid grounding in all aspects of our products, but also specialize in the areas you find most interesting.
Check back later in 2023 for news of our 2024 graduate program.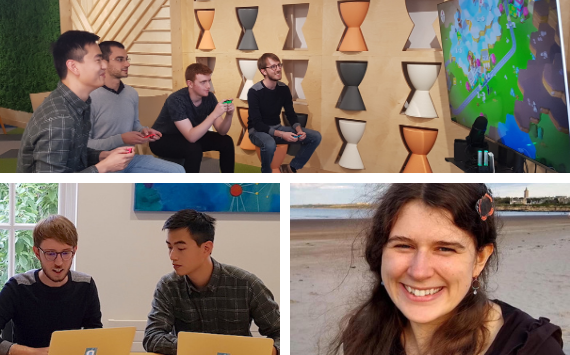 Who are we looking for?
If you enjoy working in teams, sharing knowledge and improving through collaboration, you should think about applying. If you're a self-starter who's eager to make contributions from day one, you should definitely apply. You don't need JavaScript experience, but you should enjoy using programming skills to solve difficult problems.
You'll get experience in a growing technology company, at the forefront of a rapidly emerging market. You'll also learn what happens beyond the development team: sales, product management, marketing, and customer success to name a few.
Hear from previous grads and interns on our blog.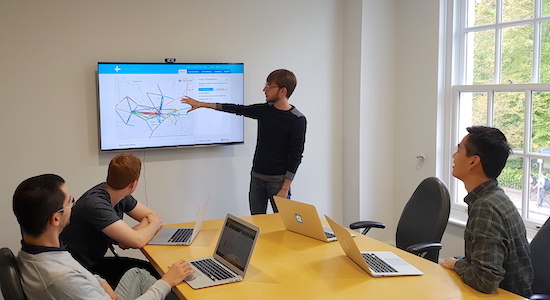 Role Requirements
We welcome those fresh from a STEM undergraduate, postgraduate or Ph.D. degree, or those with the right skills looking for a career change.
You should have used at least one programming language to solve interesting and complex problems.
You'll have a passion for technology, an interest in data visualization and be willing to develop a working knowledge of JavaScript by the time you start.
What makes our program unique?
As a graduate, you've got a lot of options. Our program will appeal to those with an independent mind and entrepreneurial spirit. Here's what makes our graduate opportunities unique:

Avoid the corporate scrum
There's a lot of big graduate programs around – preparing thousands of students for a life of office politics, glass ceilings and corporate ladders.
We're a different option. You won't have to wear a suit, or worry about bureaucracy. We work in small, fast and supportive teams and reward ideas, innovation and success.

Come out of the shadows
Some programs consign graduates to the shadows: following a mentor for 6 months then building pretend products for pretend customers. Not ours.
As a Cambridge Intelligence graduate you'll be part of the team, writing code to be shipped and working to achieve solutions for our customers. We want to hear your ideas, and will help you turn them into reality.

Create something new
From fighting terrorism to detecting cyber attacks, we're using new techniques and technologies to solve some very big problems.
As part of our development team, you'll join the leading edge. You'll work on challenges that have never been tackled before, building exciting new tools that get deployed around the world.

See the whole business
We're not a global conglomerate, but we are a busy and growing team. You'll get to experience many aspects of the process of designing, building and selling software.
You'll also get to shape your own experience. Interested in marketing? Spend a few weeks in the team. We'll ensure you get the experience and support you need.
The application process

Apply online
First, check you meet our requirements then apply online. You can find application links on the job description page.

A quick call
If we think you could be a good fit, one of our people will arrange a time to give you a ring. This is just an informal chat, to learn more about you and your motivations.

Code review
The next step is a chance to show off your technical skills. We'll ask you to submit some sample code that showcases your abilities and experience.

Panel interview
A chance to meet your future team mates and discuss your coding task. The panel will consist of the team lead, a team member and our talent manager.

Offer!
If you're successful at the panel interview, we'll offer you a place on our program.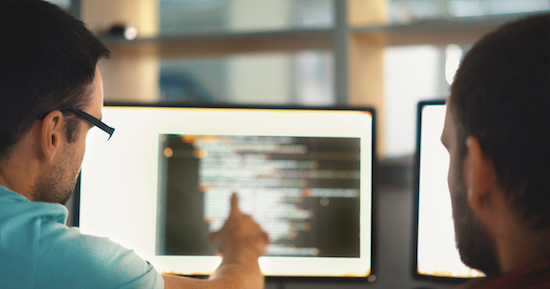 Training, support and mentorship
For the duration of your graduate program (and beyond) we'll make sure you've got the support and guidance you need.
When you start, you'll be assigned a buddy – someone you can call on to ask questions, raise problems and discuss ideas. You'll meet at least once a month, but can schedule more time whenever needed. You'll also have regular catch-ups with the program manager and your line manager.
Your schedule will be arranged to dedicate about 40% of your time to learning something new, incorporating self-study, formal learning, hands-on coding and attending external courses and conferences.
Any last questions?
We're here to help. If you have any questions, or would like to discuss any of the careers opportunities at Cambridge Intelligence, email [email protected], or call 01223 362 000.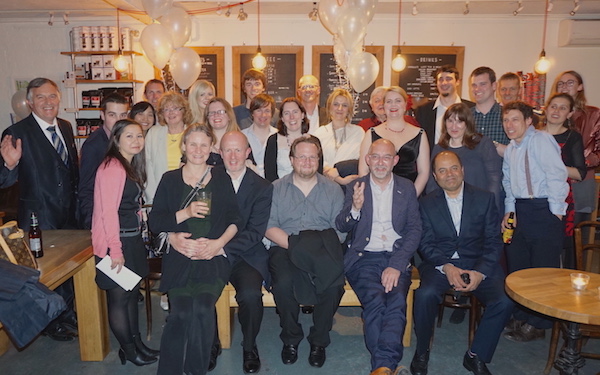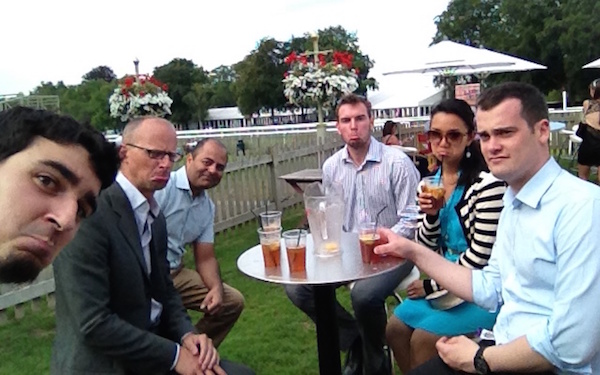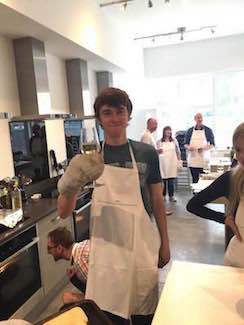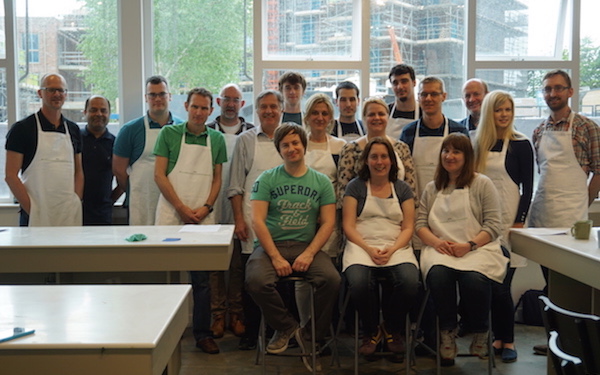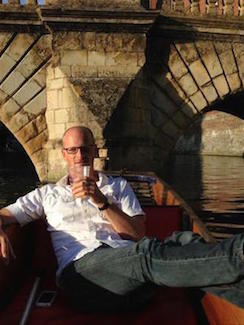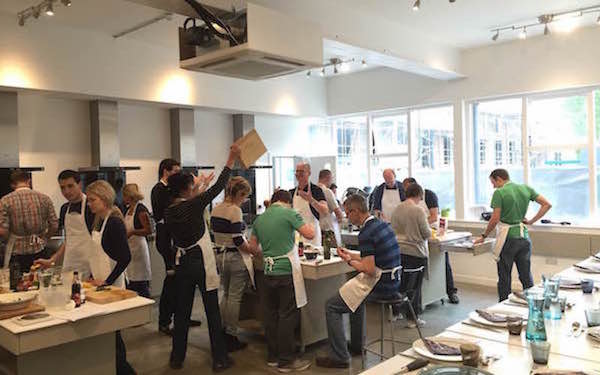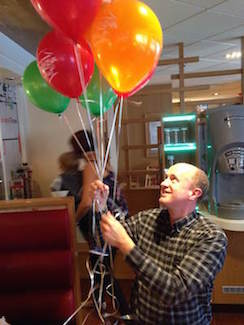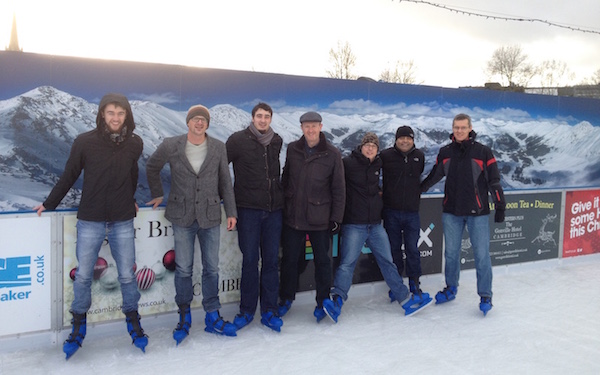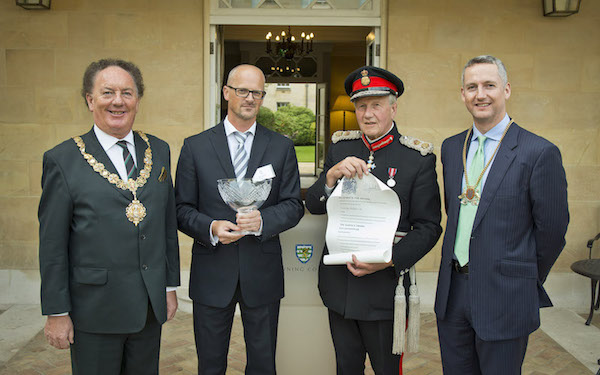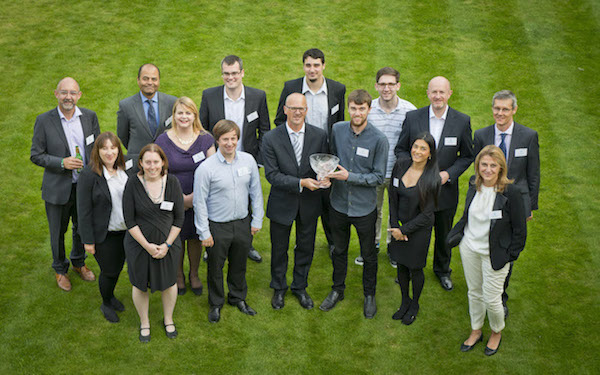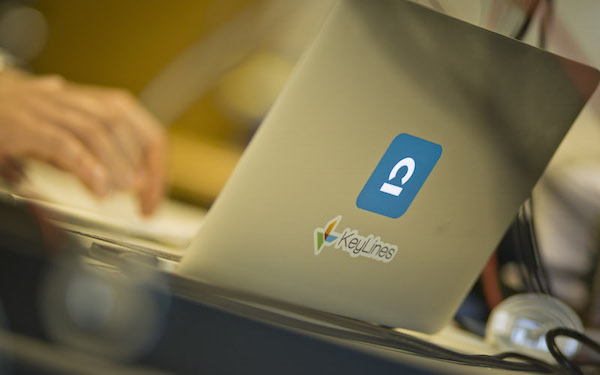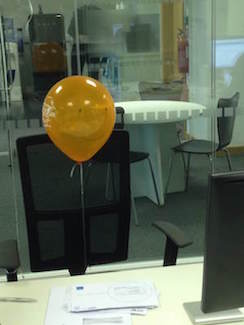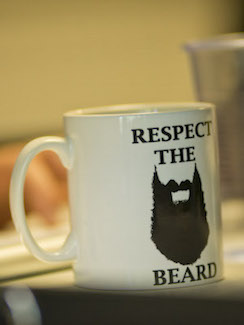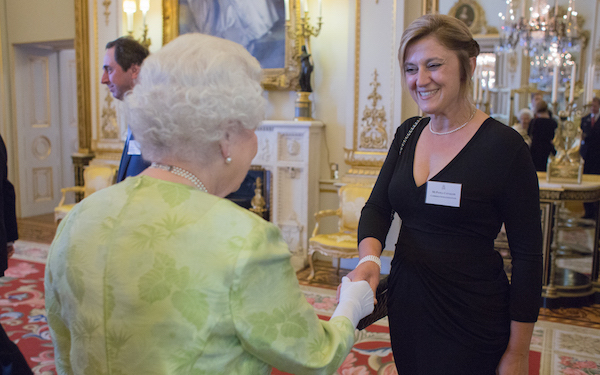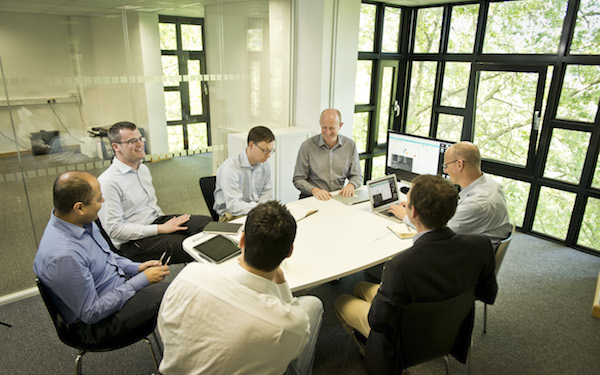 Why move to Cambridge?
Never been to our beautiful city? Here's our 5 reasons you should consider a move to Cambridge
A booming tech centre
Silicon Fen is home to a world-leading innovation, research and technology sector that turns over more than $13bn each year. It's not just tweed and tiddlywinks.
Great minds
Cambridge has nurtured some of the brightest minds on the planet. It's the perfect environment for creative, brilliant people who want to make a difference.
A lively city
People come to Cambridge from all over the world, creating a vibrant, multicultural city. Whether it's history and heritage or a great pub culture you're after, we've got it here.
A healthy pace of life
Cambridge has green open spaces, picture-postcard rivers, and for some reason, roaming cows. Cycle, walk, or punt to work and enjoy the peace.
45 minutes from London
Of course, if you're yearning for the Big Smoke, you can jump on a train and be drinking £10 pints in under an hour.