This page is from our blog archive
It's still useful, but it's worth searching for up-to-date information in one of our more recent blog posts.
Last week, we welcomed some of Europe's leading graph visualization practitioners to the launch of the Connected Data Visualization Consortium (CDVC), a unique project aimed at driving innovation and sharing knowledge in this exciting area.
It was the first time we'd tried to get so many KeyLines users in one place, so it was fantastic to see everyone there, ready and eager to share their experience and expertise.
The range of organizations represented was impressive, from start-ups to governments, with use cases as varied as stopping fraudsters, securing data centers and protecting borders.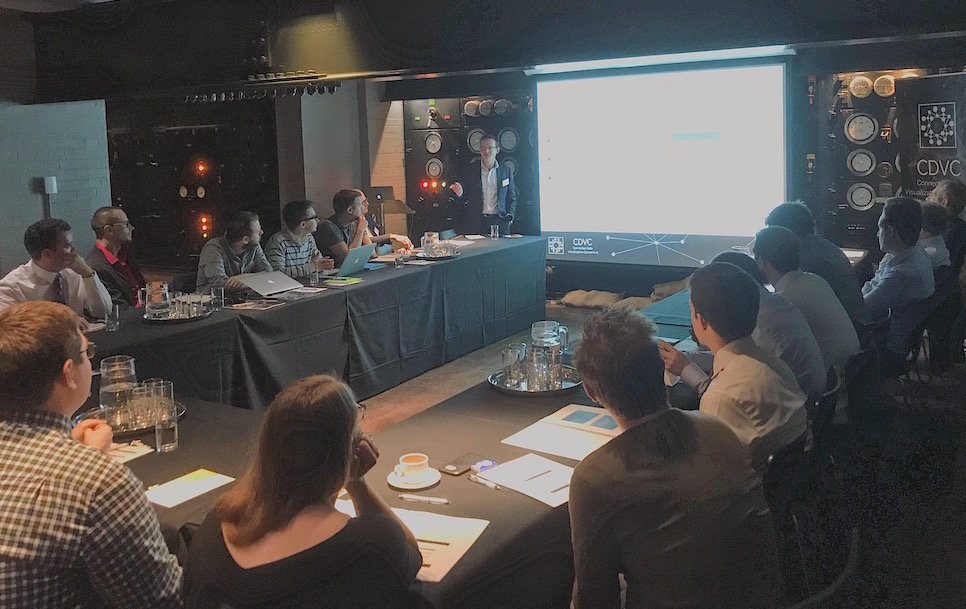 Despite their different scenarios, it became clear the members faced a common set of challenges and goals – and each their own ingenious solutions. A round-table approach encouraged everyone to speak openly about their own deployments, and share ideas and strategies across the different industries represented.
The agenda balanced member presentations and technical deep-dives. Eight members including Thomson Reuters, BAE Systems, Experian and Accenture, volunteered to lead sessions, inspiring their colleagues with their own visualizations and ideas.
This event is just the beginning of CDVC. As the community grows, it'll become a hub for inspiration, support and advice, giving members insights into best practice, and helping us to define and build the next generation of connected data visualization tools.
Our next meeting will be in the US in early 2018. To register your interest, visit the Connected Data website.