This page is from our blog archive
It's still useful, but it's worth searching for up-to-date information in one of our more recent blog posts.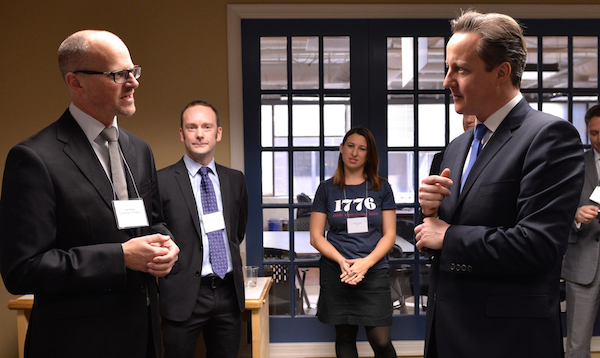 Joe Parry, the original creator of KeyLines and founder of Cambridge Intelligence, joined the UK Prime Minister this week on a trip to Washington.
Cambridge Intelligence was picked out for praise by the PM:
The UK is already leading the way in cyber security and this government is committed to ensuring it continues to be a leader in this multi-billion dollar industry. That's why on this trip I'm showcasing some of the leading UK cyber security companies including Cambridge Intelligence who will have the chance to meet investors and build their business in the US.