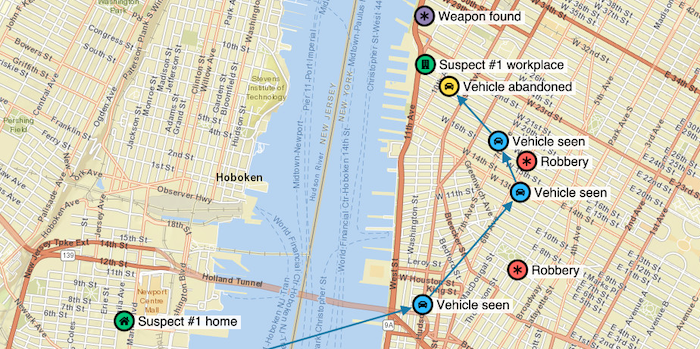 From monitoring network traffic to tracking persons of interest, the combination of graph and location data is a rich source of insight.
Our products make it easy to visualize connected data on maps. As long as data has latitude and longitude location properties, your users can:
Transition seamlessly from network to map mode
Pan, zoom and interact with their geospatial graph data
Select from a wide range of third-party map tiles and plugins
Made to measure mapping
We've harnessed the LeafletJS API to give you the freedom to use your preferred map layers and Coordinate Reference Systems (CRS) in your applications. That means you can pick the right look and feel for your maps:

Or incorporate more advanced visuals, like geofencing and map layers: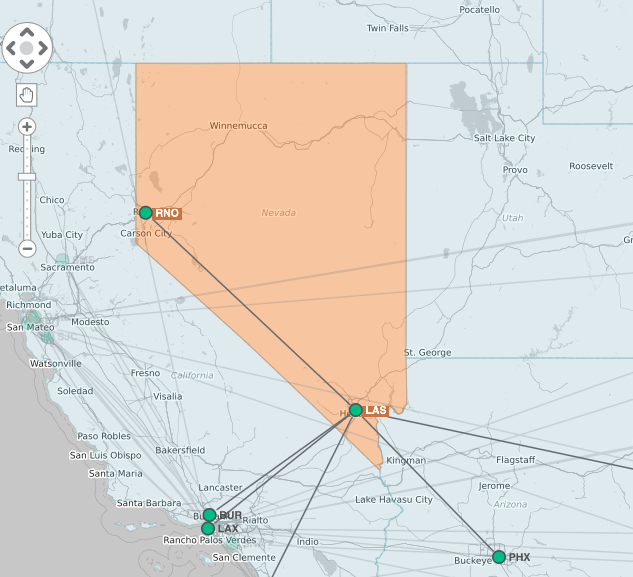 Why visualize graphs on maps?
There are lots of scenarios where understanding geospatial graph data is valuable. Here are some you might find useful.
Maps unlocking data insight
There are times when data doesn't make sense until it's presented in the context of the world we live in. For example, police officers will often plot their investigations on a map to understand what happened where. The same is true of fraud investigators, who will map out policies, claims, as well as witnesses, vehicles and damage reports.
Plotting this graph data on top of a map completes the picture, revealing insight that would be otherwise difficult to see. Here, we've plotted a network against an ESRI ArcGIS map: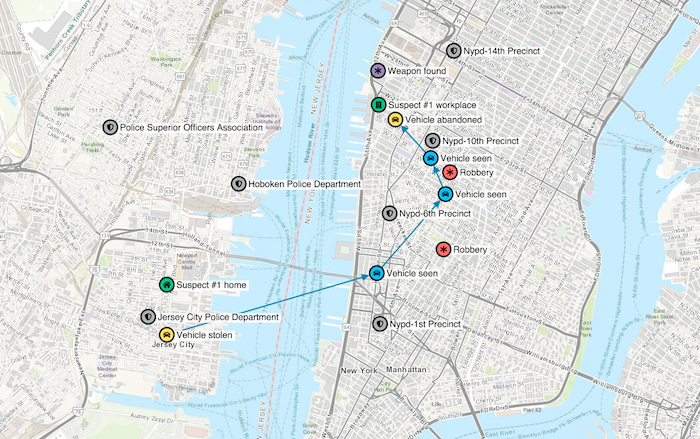 Maps as dashboards
Data looks very different from a distance. Key features stand out whilst details become less important. Dashboards offer a helpful 'big picture' view.
Map dashboarding is common among cyber threat analysts, or those managing large telecoms or IT networks. Switching from the big picture to a low-level view of detail helps them to understand systems performance, monitor faults and make fast repairs: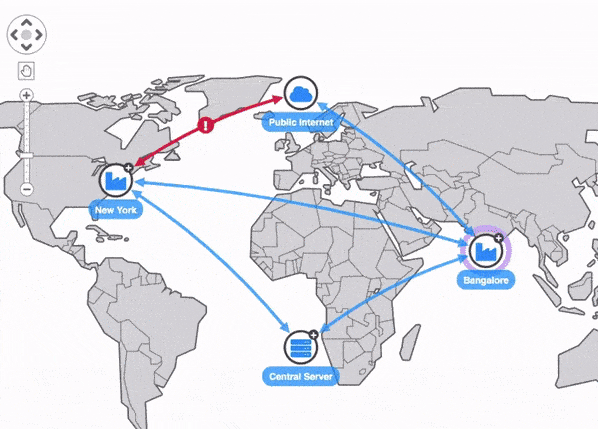 Maps as custom views
In different industries and in different parts of the world, people need to see their graph data on different kinds of maps.
U.S. law enforcement will be familiar with ESRI's ArcGIS mapping ecosystem, whereas the British Police are most likely to use Ordnance Survey maps. The definition of a map isn't limited to geography either. It can also be helpful to view connections on top of images – switching from a topographic to a topological view. For example, you might need to understand the movement of crowds through an airport: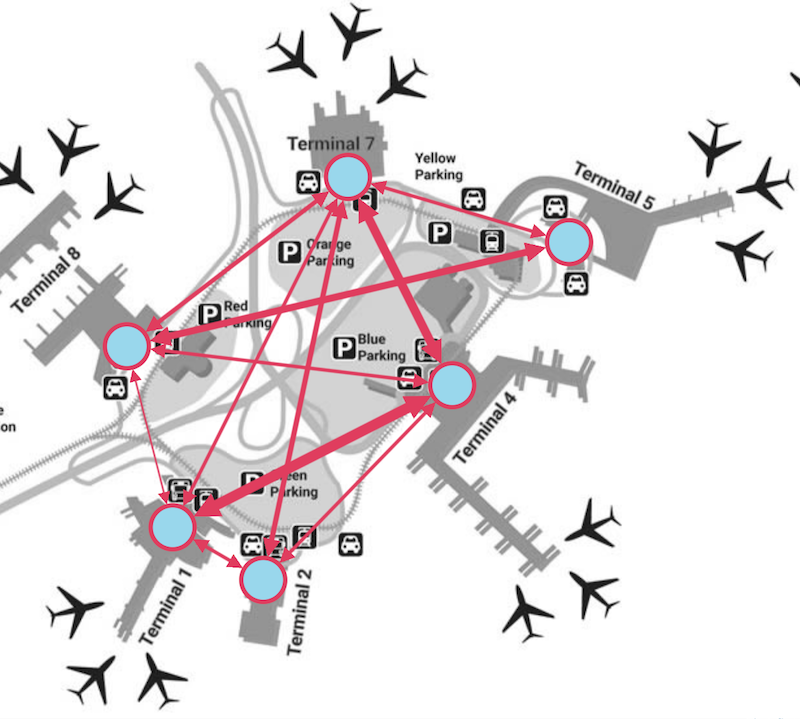 Or devices in an office: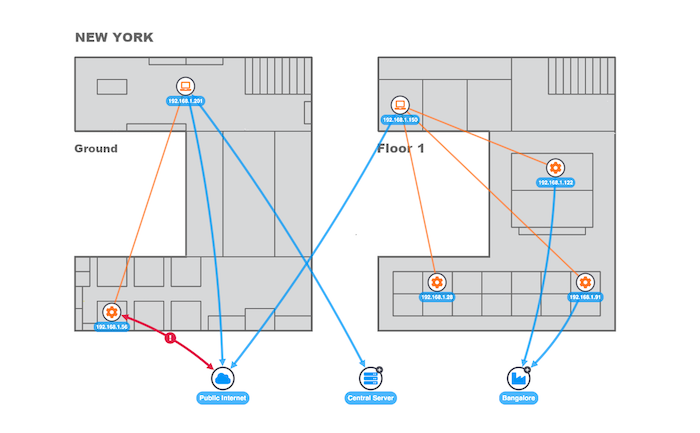 Visualizing Geospatial Graphs with KeyLines
Being able to view your geospatial graphs on top of relevant imagery is essential. Our products offer the greatest mapping flexibility, helping you exploit your graph data to its full potential.
Our white paper explains more about visualizing Geospatial graph data. It's ideal for a non-technical audience.