At Cambridge Intelligence, our culture is built on respect and collaboration. Everyone can be themselves, and it's the differences between us that make working here more interesting.
At the heart of this culture is the mental wellbeing of the team.
We commit to this in many ways – from organizing a wide range of inclusive activities that promote good mental health, to supporting one another every chance we get.
So for Mental Health Awareness Week we take a look at the ways we encourage positive wellbeing and prioritize the team's mental health.
Keep on moving
There are obvious physical benefits to exercising, but the less obvious mental health benefits shouldn't be overlooked.
When you get moving, your body releases cortisol which helps to manage stress and anxiety. Regular exercise can also improve sleep patterns and mood, and reduce the risk of depression.
We've encouraged the whole team to get involved in a range of activities to suit all abilities. Through corporate wellness platform MyVirtualMission, we ran, walked, cycled and swam thousands of kilometers across the world, including the entire Great Ocean Road in Australia, a trip up the Nile, and a route from Vancouver to San Francisco.
You don't need to be an incredible athlete to take part (although we do have some of those). Every lunchtime dog walk or pedestrian school run counts.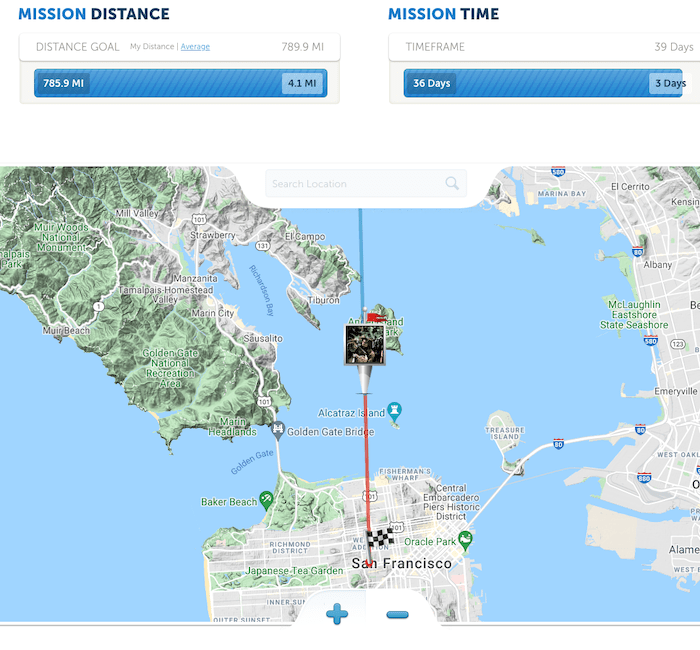 Spending time with nature
There's another big advantage to exercising outdoors: experiencing the natural world. The theme of this year's Mental Health Awareness Week is Nature in recognition of the healing, soothing, restorative benefits of spending time away from our screens and enjoying green spaces.
Our photo competition was a gentler way to encourage creative types in the team to get outside and look around. We kept it simple with a rainbow hunt – a photo for each color of the rainbow. Some got the entire family involved, others found beauty in urban landscapes, and almost everyone failed to tell the difference between violet and indigo.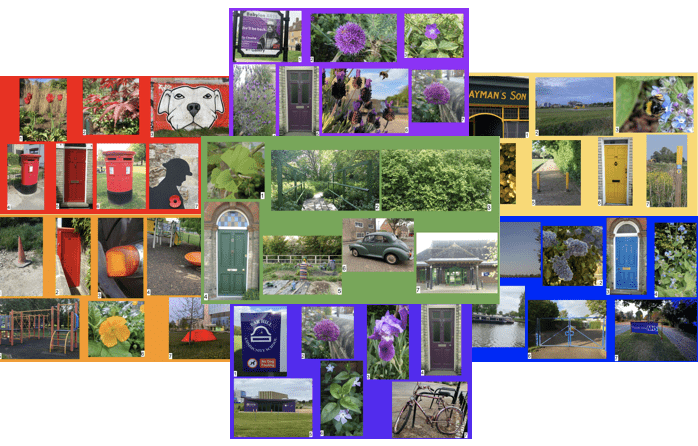 Focusing on mind & body
Running 1000km isn't for everyone (or anyone?), so the team has a more relaxing pursuit available through online yoga sessions.
Every Tuesday lunchtime, our lovely teacher Felicity encourages us onto the mat for a practice session designed for all levels of experience. Improving strength, flexibility and balance is great for the body, but yoga is also an effective way to reduce symptoms of stress, depression and anxiety.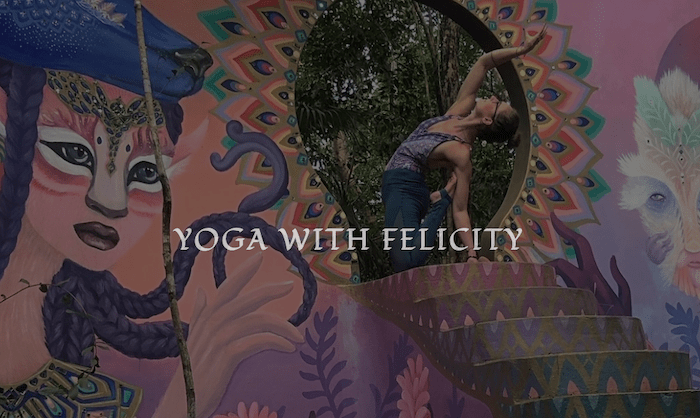 Due to popular demand, Felicity also runs a second weekly yoga class focusing more on meditation to help the team calm the mind. There's evidence that meditative practices reduce work stress, boost morale and increase vitality. And you don't need to be a mindfulness guru to take part – the beginners who've tried it are hooked already.
For those who'd rather do their own thing at a time that suits them, there's our corporate membership of Headspace, the popular online meditation and mindfulness app. Its guided sessions have been used in clinical studies to show the positive impacts of mindfulness on workplace stress – increasing wellbeing, reducing blood pressure and helping with sleep problems.
Staying connected
Remote working can feel isolating for some, so the team makes sure they check in regularly with each other. We've also worked hard to keep up some of the traditions that made working together in the office special.
It's important to keep communication open in the team and make sure it happens as frequently as possible. As well as the usual daily stand up meetings, team planning sessions and one-to-ones with managers, we run optional coffee catch ups and lunchtime hangouts for people to join if they just want a chat. They're a nice substitute for the impromptu conversations that'd usually take place over a cuppa in the office kitchen.
To show appreciation, the company used to treat every team to lunch in a local pub or restaurant once a month. It was a great way for everyone to relax, spend time together, and bond through food. So while this wasn't possible during lockdown, we took it online.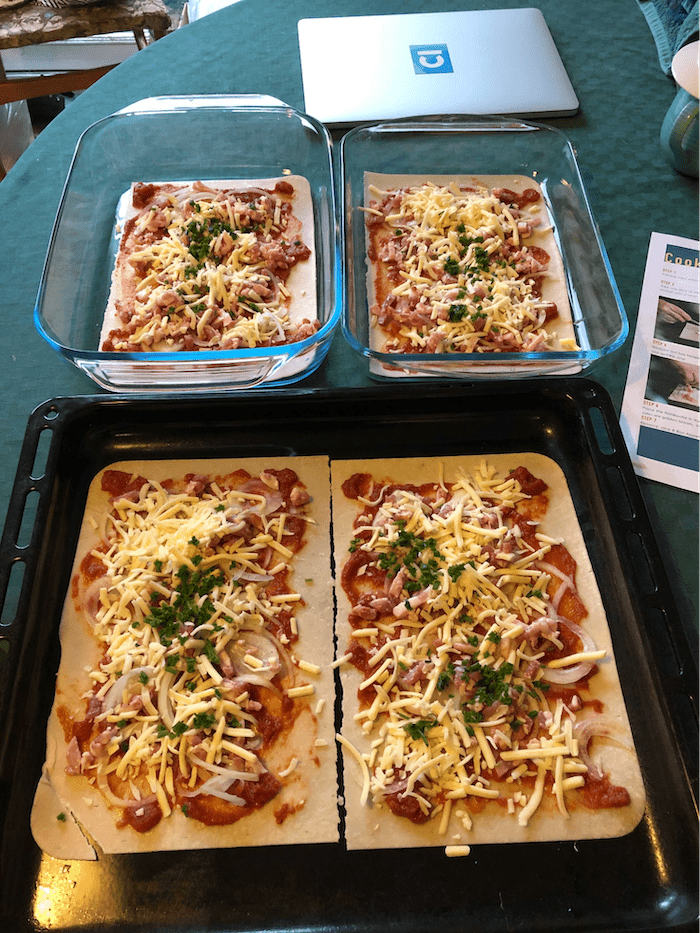 Birthday celebrations were a big deal in the office, with cake and champagne for the whole team. We still mark special days by sending cake cards and online birthday messages.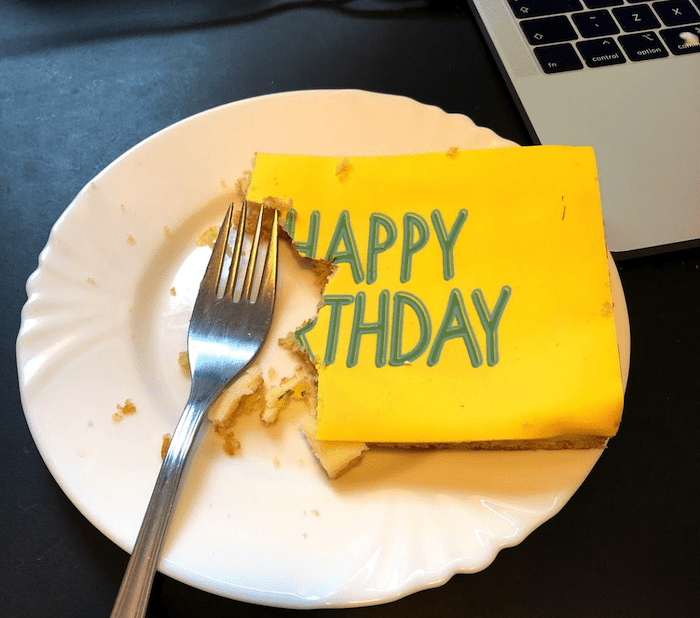 Having fun together
Our social committee does a sterling job of planning events to suit all tastes. In the last 12 months alone we've bonded over virtual escape rooms (twice – we like those), sampled chocolate (endorphins!), made truffles, tasted wine, played GeoGuessr, tried FootGolf and had a baking competition.
There is a serious side to this. Having fun relieves stress and is a great opportunity to escape from life's responsibilities for a while. You get to try new things, interact with people you don't always see on a regular basis, and let your 'inner child' come out to play.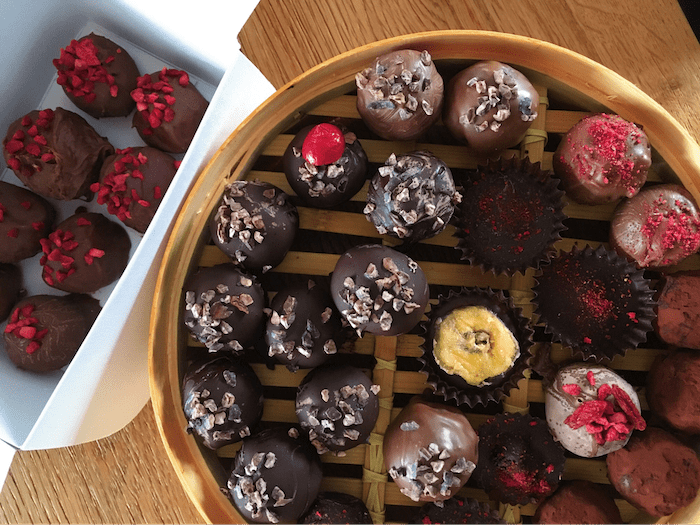 Getting the right support
According to mental health charity MIND, one in four of us will experience a mental health problem of some kind each year. One in six report experiencing anxiety or depression in any given week.
Some are lucky enough to have a strong support network of family and friends to turn to for help. Others don't, or would find it hard to open up to those closest to them.
Yet early intervention can significantly impact the course of mental illness, so we're serious about looking out for one another. So much so that one of the team's core values is to be supportive: step in when someone needs you, and ask for help when you need it.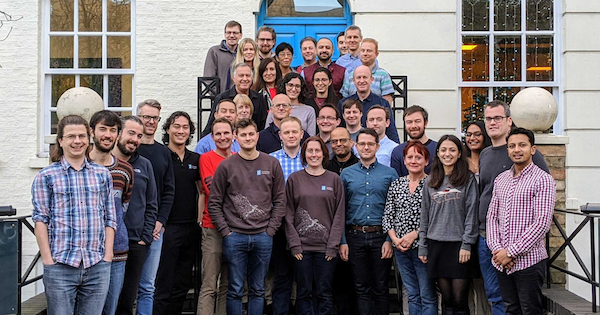 It's important to us to have a culture where everyone feels they can talk openly and honestly about their mental health.
Our four Mental Health First Aiders are trained to spot early signs of mental ill health and listen without judgement whenever someone needs to talk. They can offer the right emotional support and practical help, as well as recommendations on the most appropriate professional help available. There's also free counselling available to everyone through our employee assistance program.
Mental health awareness
We'll keep taking our commitment to the team's wellbeing seriously, and listening to their suggestions for how we can keep improving.
But for this Mental Health Awareness Week, we'll encourage the team to #ConnectWithNature, get outside, and enjoy the mood-lifting benefits.