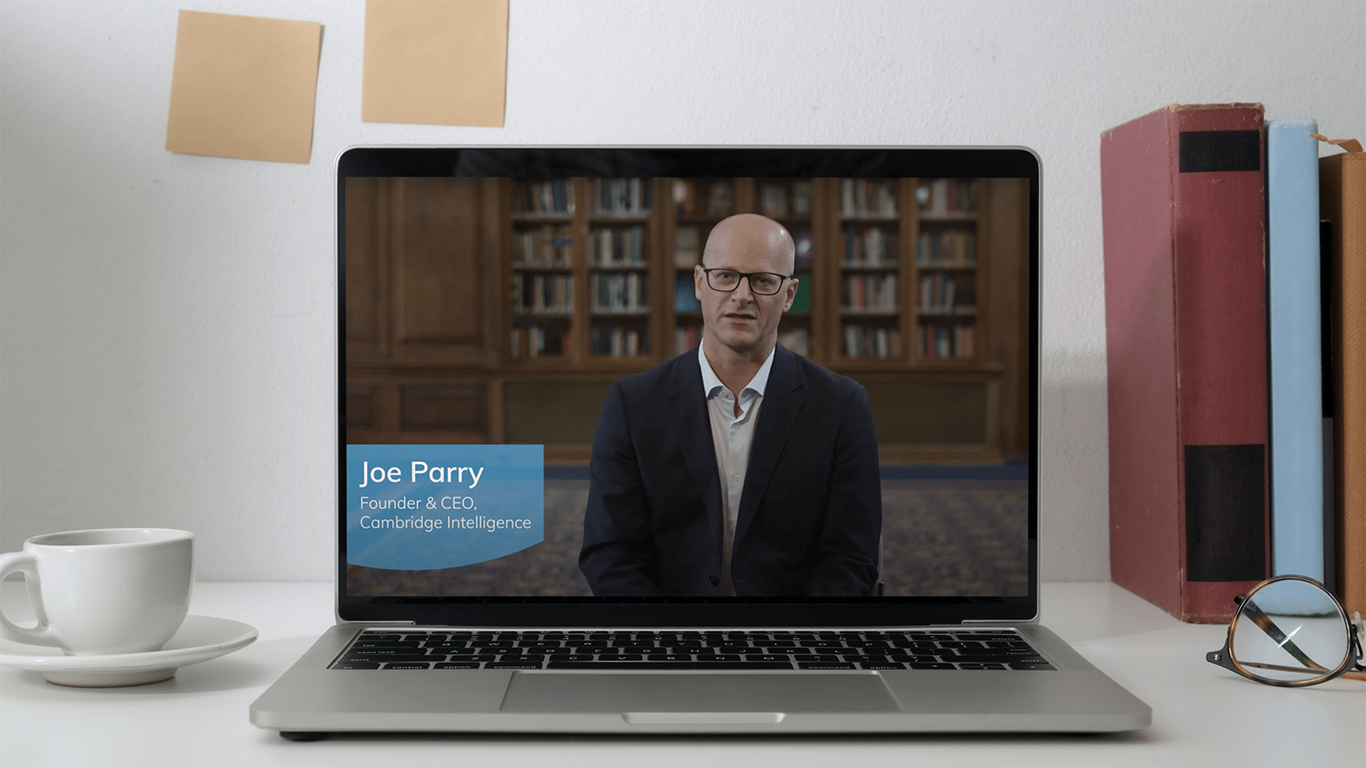 Join Cambridge Intelligence founder and CEO Joe Parry, as he explores the reasons why you should visualize your connected data. From fighting fraud to tracking terrorists, see how we make the world a safer place.
Why visualize connected data?
The world is complex. With powerful data visualization, you can make sense of it by uncovering insight that reveals threats, risks and opportunities.
It's intuitive: exploring data visually instantly makes sense, even to people who've never worked with complex timeline or connected data before.
It's fast: our brains are great at spotting patterns, but only when they're presented in a tangible format. Our data visualizations help you identify trends and outliers quickly.
It's scalable: data visualization simplifies complexity, reveals context and uncovers detail. With one chart, you can see a high-level overview or dive into specific events, activities or connections.
It's insightful: through interactive data analysis, you gain deeper knowledge and understand context. That's hard to achieve with a static, aggregated visualization.
Want to try it for yourself?