So, you're a legal expert with great negotiation skills who wants a better work/life fit?
As Legal Counsel at Cambridge Intelligence, you'll be part of our in-house legal team, advising on all legal aspects of our software licensing contracts.
What's involved?
You'll assist with various software licensing legal tasks – including drafting, contract negotiations and redlining, together with a broad range of other legal work. Reporting to our Head of Legal, you'll be part of a friendly legal team of four.
Who's the ideal candidate?
Post qualified, you might currently be working in a law firm and want to work fewer hours while still progressing your career. If so, this could be the perfect opportunity to make that transition.
We're looking for an organised legal professional with great negotiation and communications skills, who enjoys learning and building relationships both internally and externally.
Experience of software licensing and multi-jurisdiction negotiation experience is highly desirable, but if you're keen to break into a new space, this could be the opportunity you've been looking for.
This is a busy and exciting role and for the right person could be your chance to shine!
You'll get involved with the following (among other things):
Contract drafting, using templates/precedents as appropriate, including royalties.
Contract review and negotiation.
Assisting our Data Privacy Manager in relation to data protection obligations.
Dealing with a broad range of legal matters beyond software licensing including data protection laws, anti-bribery, recruitment/immigration laws, review of third-party terms and conditions etc.
Assisting our internal Customer Success Team with contract renewals including advice, drafting of renewal letters/variations and drafting of new license agreements.
Providing ad hoc legal support to our other internal teams on a wide variety of matters.
Who you'll work with
You'll work very closely with our customer success and sales teams, but also with other departments across the business.
Opportunities to grow
Everyone here gets funded professional development time, with five days and an allocated budget each year to learn new skills.
Be yourself
We want to build a fair, respectful and welcoming company, where everyone feels at home. That means taking a long-term approach to equality, diversity and inclusion – not treating it as a tick box exercise.
With the help of our EDI group, we're working to make every aspect of the business – including recruitment – fair, respectful and inclusive.
Download the job description [PDF]
Life at Cambridge Intelligence
Our data visualization tools are part of something big. They help catch criminals, stop cyber-attacks and unmask fraudsters. The work we do matters.
Our people are part of something big too – all great individually, but even better together. From developers to marketers, salespeople to accountants, we're a smart and inquiring bunch who love finding neat solutions to gnarly problems.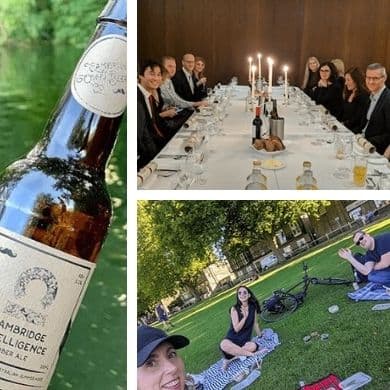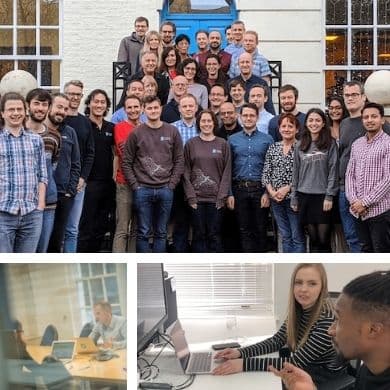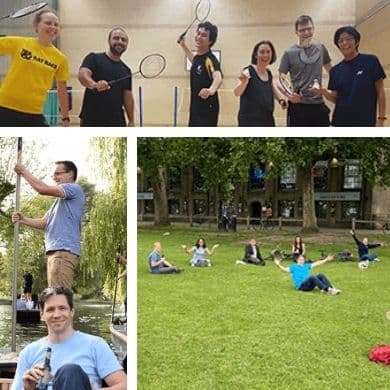 What happens next?
When you apply, we'll be in touch as soon as possible to get the ball rolling.
1. First stage screening with the talent team

Duration: 30 minutes
With: our talent manager
To check: you're right for the role
Preparation needed: review your your CV, re-read this job advert, and have a look around our website more generally.

This is an informal conversation to make sure we're not wasting your time.

We'll check if you have the right experience for the role and give you a chance to talk up your skills and achievements. We'll also discuss your reasons for wanting to join our team.

2. Panel interview

Duration: about 90 minutes
With: the legal team
To check: your experience, knowledge and skills, and how you approach a challenge

3. Last chat

Duration: 30 minutes
With: Joe, our CEO
To check: your motivations and aspirations
Preparation needed: none

This final step is an informal catch-up with our founder and CEO, Joe. He'll be interested to hear about your motivations for joining us, and what you'll bring to the team.

It's also a great chance to understand our business from a strategic perspective, and to see how your career will progress here.

Don't forget: it's a two way thing

Ask questions, share any concerns and let us know if we're unclear. We don't do trick questions, and won't aim to confuse you.