Introducing combos
Group nodes to declutter network charts and reveal clearer insight
Introducing combos
Organizations are relying more and more on graph insight. In turn, the volume and complexity of data being visualized has exploded.
The result: overloaded charts and overwhelmed analysts. Combos are the perfect solution.
Group nodes to simplify complexity
Combos are visual groupings of nodes and links. It's easy to open, close, nest and move group nodes around. They offer an intuitive and powerful way to explore complex networks without data overload.
Detail on demand
Open the combos to see what's inside. This 'detail on demand' approach brings items into the chart when they're needed, uncovering insight without cluttering the chart.
Styled group nodes to match your application
Customize the way your combos look and behave, and how your users get to interact with them. Rectangular combos are a stylish, space saving way to give a clear and uncluttered view of the network.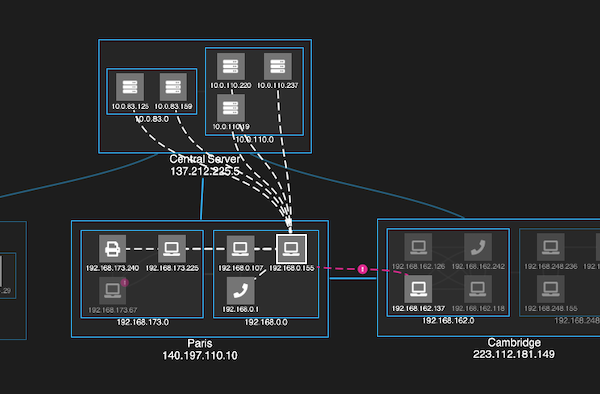 Want to see combos in action?
Check out our webinar on strategies for managing huge graph visualizations