This page is from our blog archive
It's still useful, but it's worth searching for up-to-date information in one of our more recent blog posts.
Here at Cambridge Intelligence, we like to think we're a stylish bunch. Thanks to our recent office refurb, our Cambridge HQ now has an interior design to match.
We moved to our current home way back in July 2017. Adapting to our new surroundings was easy, thanks to the spacious floors and a perfect location between the city and the central train station.
Once we'd settled in, it was time to put our own stamp on things. Clean white walls are okay, but they don't say anything about who we are and what we do. We wanted a designer who'd deliver something cutting edge and cool.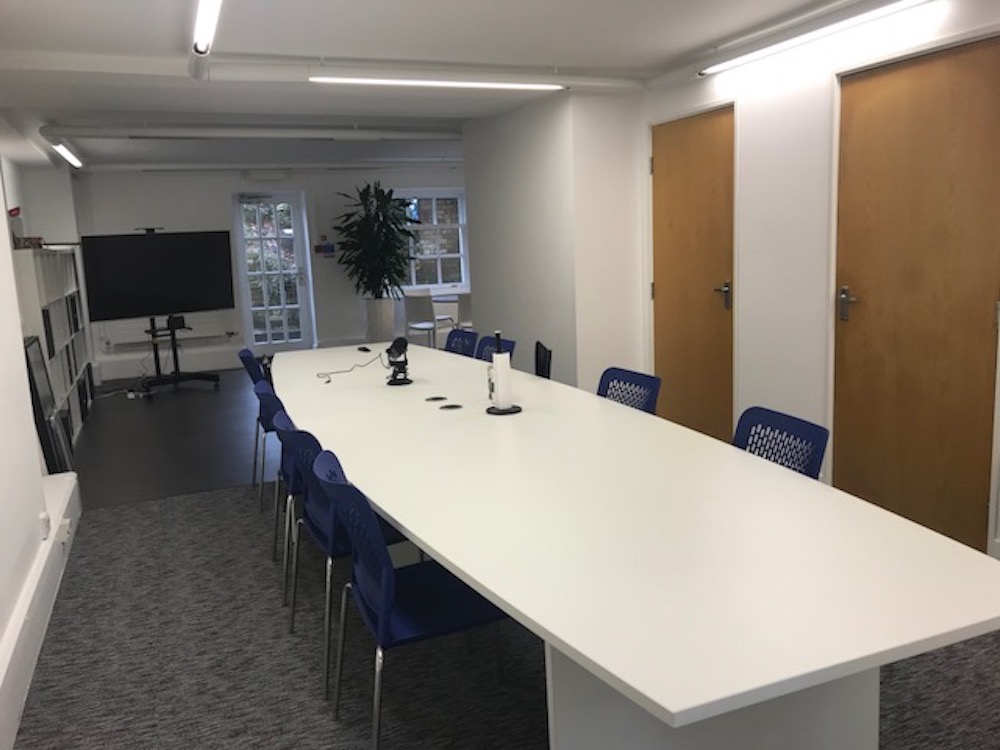 Enter Alicia Zimnickas, founder and experienced lead interior designer at AZ Interiors.
"Working with Cambridge Intelligence was excellent – super professional and great decision-makers. It was nice to work with people who have good taste and appreciate good design."
Alicia offered something fresh and new compared with other office design experts. She was excited by the design brief: to create somewhere cool for the team to work and relax, not just to impress visitors (although that too).
"This was my biggest office interior design project yet, and definitely the most exciting."
Her greatest challenge was transforming the dark, L-shaped basement. The team uses this space for lots of things – a place to prepare food and eat lunch together, but also hold meetings, run company social events (think movie nights and computer gaming competitions), and host local meetups for up 40 people.
We went for a natural, organic theme, with smooth wood, clean lines, and Scandinavian furniture. With a statement light fitting and spotlights to brighten up dark corners, the space now feels light and airy. There's room for a large group to chat over lunch around a big table (something of a Cambridge Intelligence tradition), but also smaller tables for quiet times.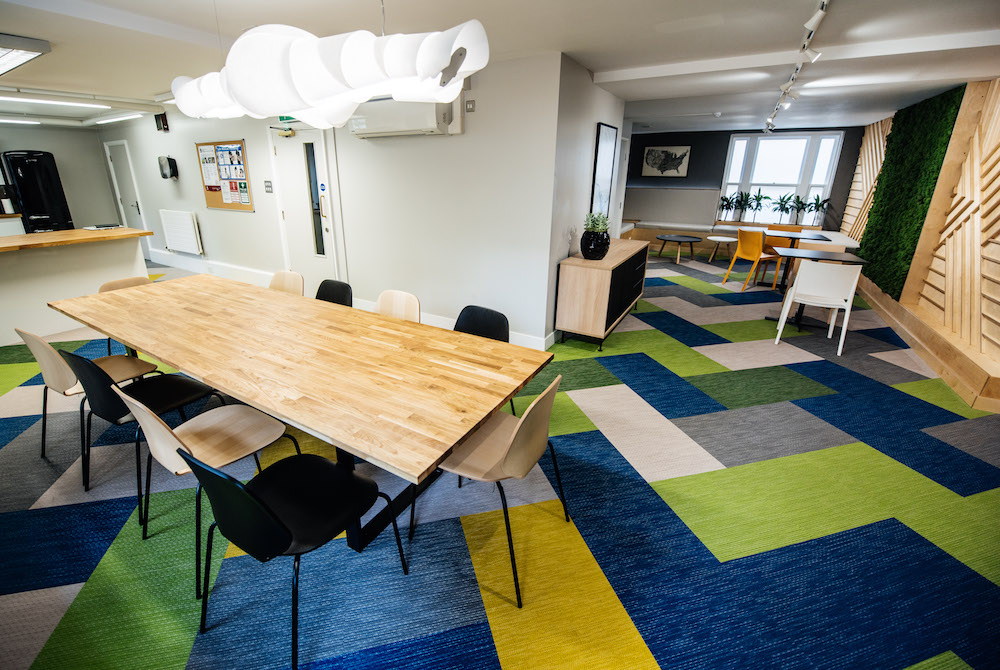 Extra seating is cleverly stowed away in a storage wall, but the biggest focal point is our moss wall. Inspired by vertical gardens, we've brought the outside in with a maintenance-free living green panel.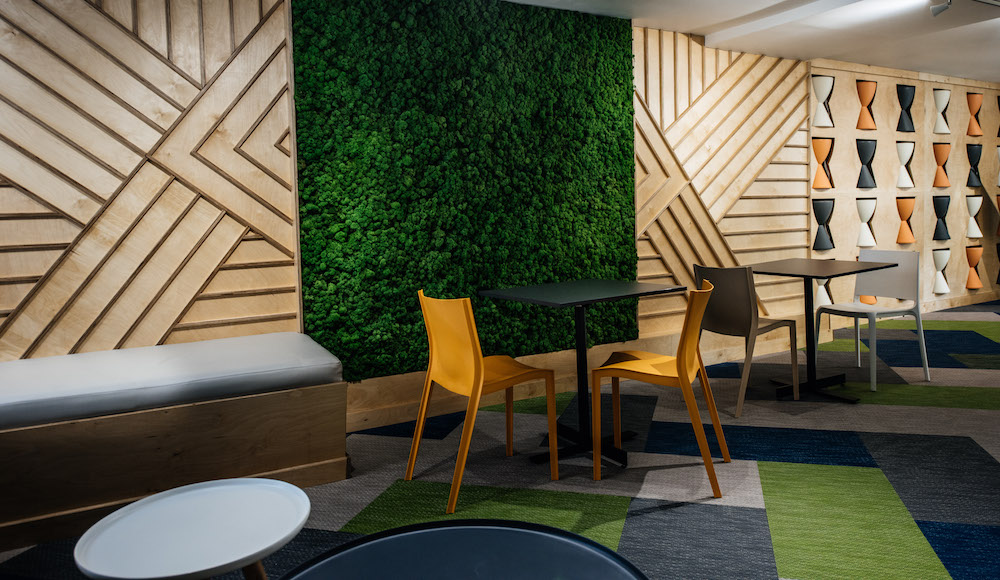 The office facelift didn't stop there. Separating reception from the team working areas with large glass panels helps waiting visitors feel welcome but not isolated. It also gives the team a little privacy without losing light.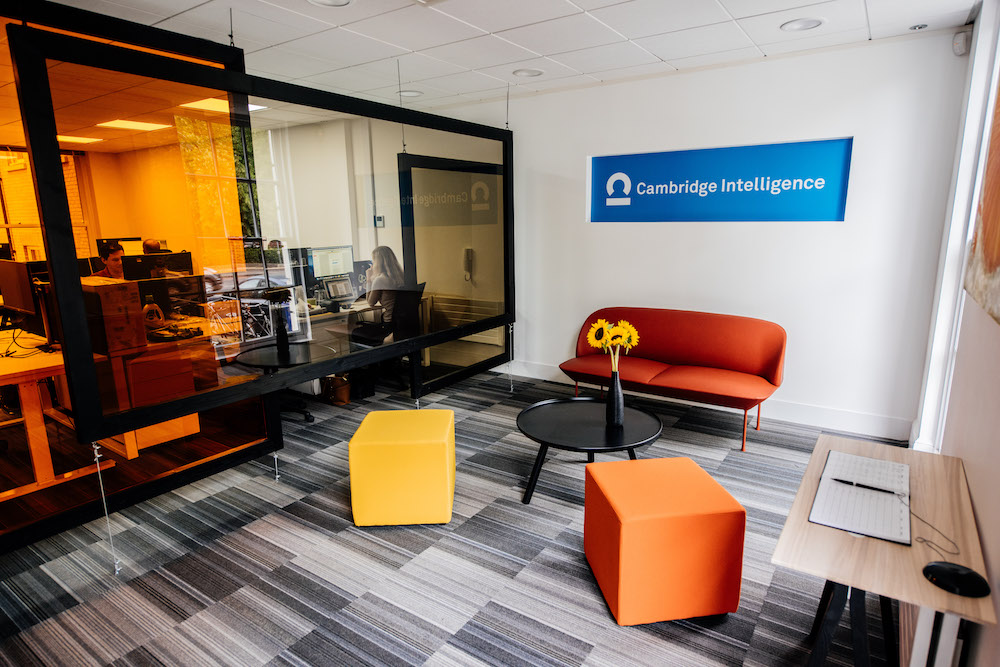 The other floors benefited from the design treatment too. There are more natural tones in desk areas, and clever pops of color in comfy, relaxing breakout spaces. We can take time out on a sofa when we feel the need.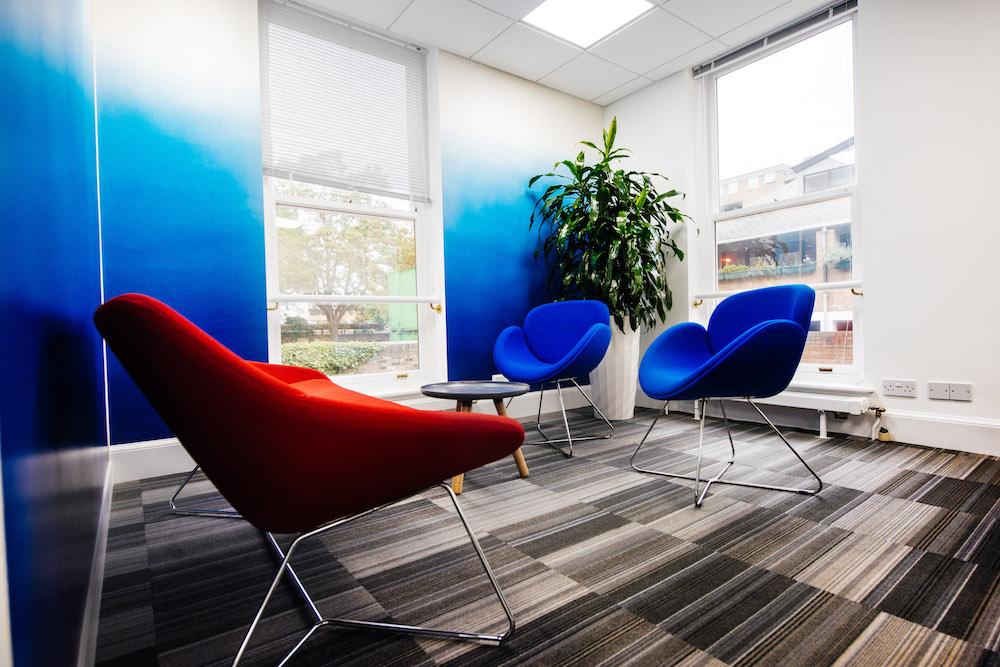 Alicia is also a talented artist, so we commissioned her artwork too. We have unique pieces throughout the building, cleverly inspired by the data visualizations our award-winning KeyLines SDK is famous for.
"The large canvasses were a colorful and creative way to say something about what Cambridge Intelligence do."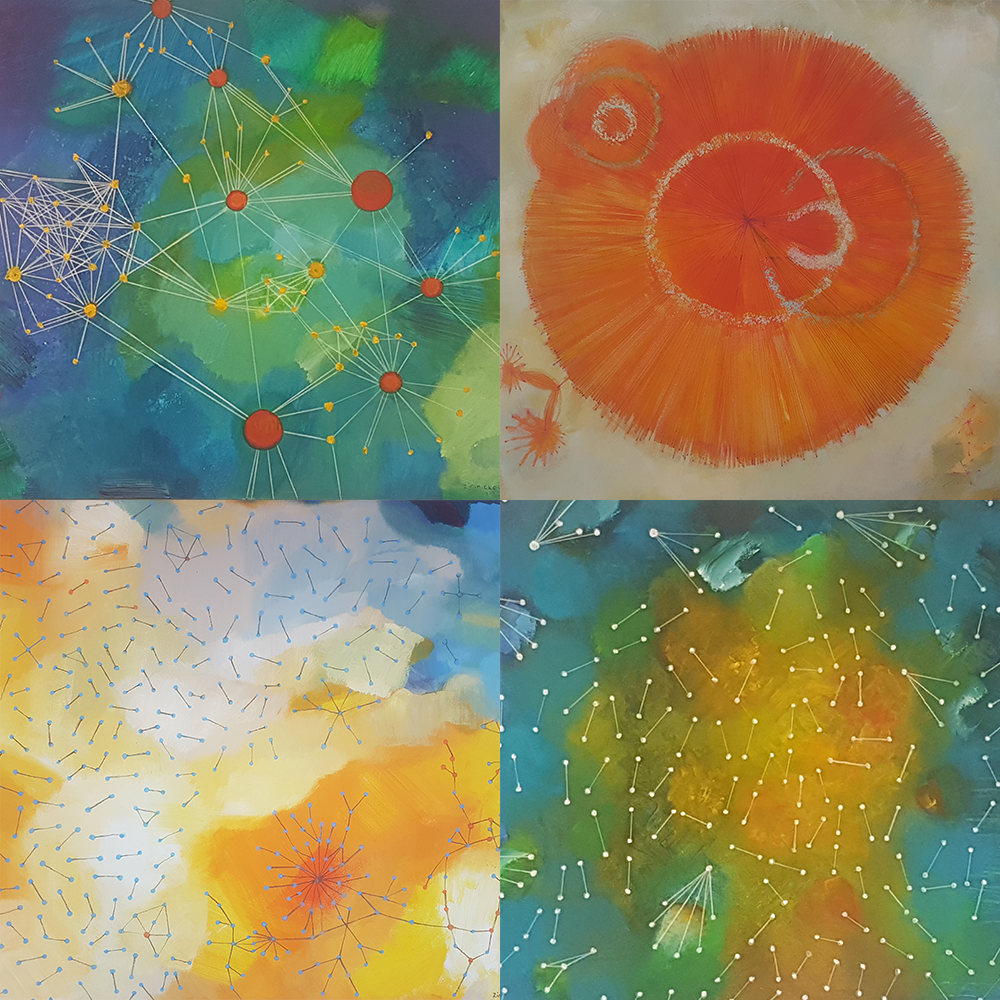 If you're a local group looking for somewhere to host a small gathering, contact us – we might be able to help. Or if you see yourself fitting right in at Cambridge Intelligence, take a look at our current vacancies. We'd love to show you around.