This page is from our blog archive
It's still useful, but it's worth searching for up-to-date information in one of our more recent blog posts.
Last week we celebrated our seventh birthday by channeling our inner James Bonds.
We hosted this special occasion at Hidden Rooms bar in Cambridge who transformed their cocktail lounge to bring our Casino Royale theme to life. Upon entering the venue, staff and their guests were treated to a glass of prosecco as the sweet melodies of jazz singer, Grace Williams, filled the room.
We'd never advocate drinking on an empty stomach so we ensured everyone was well catered for with the help of Puddini at the deli.
Once all the formalities were out of the way, we opened up the casino for some blackjack and roulette – using fun money. For those who weren't keen on the casino games, they burned holes through their shoes on the dance floor.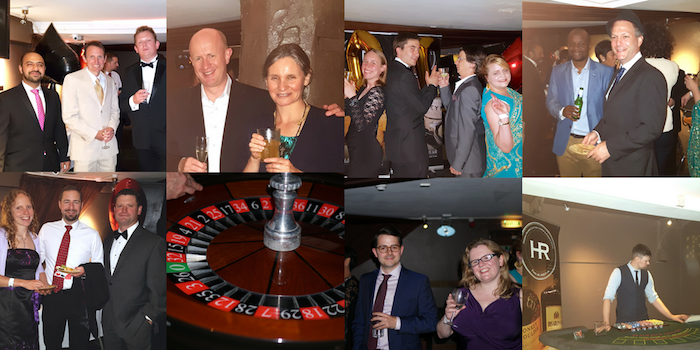 Year seven has been a great one at Cambridge Intelligence. We welcomed new team members, moved to our new central Cambridge office, launched the Connected Data Visualization Consortium meetings, released KeyLines 4.0, introduced our graduate program, welcomed new partners to the Cambridge Intelligence Technology Alliance, initiated our cycle to work plan, were named a leading global innovator, were shortlisted for Cyber Security Award, and so much more!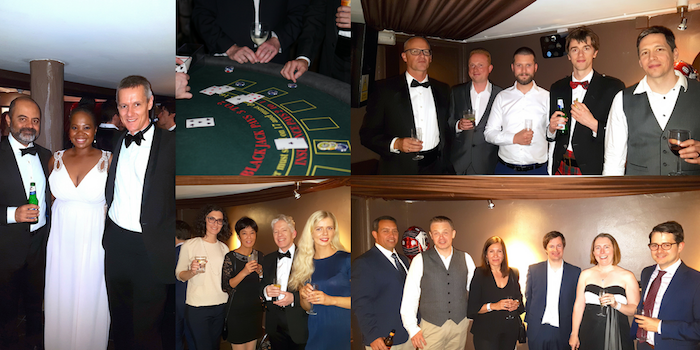 It's been an amazing seven years. Thank you to all of our staff, customers, partners, suppliers and friends who have helped us thus far. We're excited to see what the future holds for us in the graph visualization space and look forward to experiencing this journey with all of you!