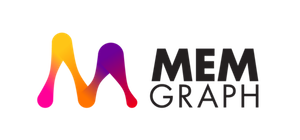 We're pleased to welcome Memgraph, creators of the real-time, web-scale graph database technology, to the Cambridge Intelligence Technology Alliance.
Memgraph's Zagreb and London-based team has made a big impact on the graph industry in recent months. Their high-performance, Cypher-compatible graph database is powering intelligent applications for finance, telecommunications and retail.
We recently published a visualizing data with MemGraph integration tutorial showing how our customers can combine the benefits a high-performance, secure graph database with advanced data visualization tools.
Corey Lanum, Cambridge Intelligence's Commercial Director said:
"We're delighted to be a MemGraph visualization partner. Their openCypher-compatible platform allows seamless integration with KeyLines.

We share many of Memgraph's values, particularly the drive to build world-class products for the analysis community. In future, we'll work together to give enterprise-level customers the tools they need to find insight in real-time connected data."
Karim Traiaia, Memgraph's Head of Business Development said:
"We are excited to partner with KeyLines and offer our users a seamless way to leverage a powerful and highly-customizable graph visualization toolkit on top of Memgraph. This maximizes our users' ability to extract real-time actionable intelligence from their connected data at scale. We're looking forward to a long and fruitful collaboration which will bring enterprises across industries the necessary tools to help build the next wave of intelligent applications"
About the Technology Alliance
Our Technology Alliance is formed of industry-leading organizations whose products and services complement our own offering. Existing members include Microsoft Services, Neo Technologies and DataStax. They share our mission to help people understand complex connected data, and offer high quality tools that can be seamlessly integrated with our own.
About Memgraph
Memgraph's mission is to accelerate the world's ability to harness the power of real-time connected data to build the next generation of world-changing intelligent applications. Their aim is to build a state of the art high-performance and scalable enterprise graph database overcoming the limitations of current solutions.