Cambridge Intelligence today launched an Early Access Program for ReGraph, a brand new graph data visualization toolkit for React developers.
ReGraph is a React toolkit for developers to add powerful, interactive graph data visualizations to their applications quickly and easily. Compatible with all modern browsers, operating systems and platforms, ReGraph exploits powerful WebGL rendering technology to deliver blistering performance on large datasets, and offers advanced graph analysis and visualization features to find data insight more easily.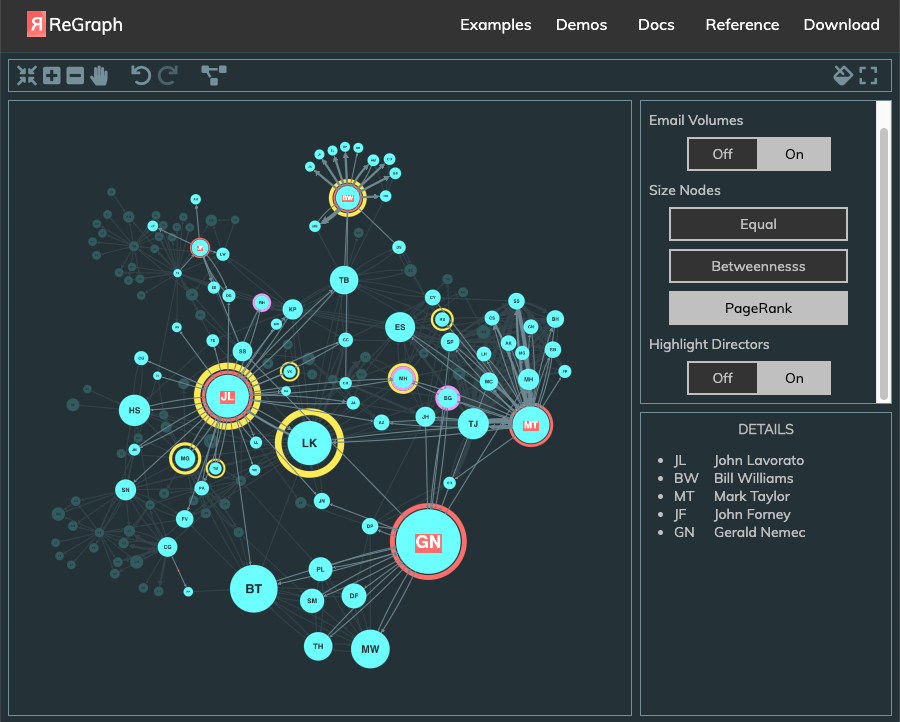 Connected data, often known as graph data, is all around us. It's in financial transactions, communications records, IT networks and beyond. Thousands of organizations from industries as diverse as cybersecurity, government, law enforcement and finance recognize the need to see and understand these complex connections. They want an application that'll help them remove clutter and reveal what's important in their data.
With ReGraph, these organizations can revolutionize their React applications with a high-quality React graph visualization element. It'll help them join the dots and realize the previously untapped potential in the data they're collecting.
Maintained by Facebook, ReactJS is one of the world's most popular frameworks for developing web applications. The ReGraph library of React components fit seamlessly into React applications with minimal overhead. Its simple, data-driven API takes care of all the complexities of graph visualization, drawing slick, interactive charts that respond quickly and intuitively to data changes.
Joe Parry, founder and CEO of Cambridge Intelligence, is delighted:
The demand for powerful, custom graph visualization tools is growing, and so is the global community of developers building React applications. We've combined our extensive experience of creating data visualization technology with our understanding of the industries who need to bring their connected data to life, and created ReGraph: a solution that's designed specifically for React developers. We're serious about React and we're serious about delivering the best possible developer experience.
Rory Koehein, Lead UI Engineer at EclecticIQ an early user of ReGraph, said:
ReGraph is so easy to integrate with our React-based application. It's simple to use and so far feels very natural. I can already see how it'll speed up the development of new features.
ReGraph is now available to those signed up to the Early Access Program. Evaluating ReGraph is easy, with a suite of interactive demos, detailed developer guides and a fully-documented API. Join the ReGraph Early Access Program