Help us ensure our customers succeed
Are you a super organized person with an interest in cutting-edge tech and building relationships?
What's involved?
As a Renewals Executive at Cambridge Intelligence, you'll support the customer success team with everything from onboarding new customers to completing various licence renewal tasks.
You'll help our customers with ad hoc support incidents, and collaborate with the team and our Head of Customer Success to ensure the highest levels of customer care during critical renewal stages.
Who's the ideal candidate?
Maybe you're currently in a more commercially-focused role but want to put the customer first? This is our main aim, but your commercial experience will stand you in good stead for the renewals part of this role too. Your strong relationship-building and communications skills will help you succeed.
You'll have a technical appreciation for software and web technologies, and some experience of working within a customer success, renewals or technical support role. You'll be a people-person and enjoy establishing an ongoing rapport with the customer's team, specifically developers, product managers and business executives. You'll be able to communicate easily at all levels and enjoy nurturing those relationships and seeing them grow.
You might also have
Experience in the data visualization industry
Strong negotiation skills
Commercial savviness
Who you'll work with
You'll work closely with the commercial and legal teams and our growing global customer base.
Opportunities to grow
You'll join us as the company goes through another phase of growth – and you'll have the opportunity to grow with us, learning from some of the most experienced (and friendly) customer success professionals in the industry.
Be yourself
We want to build a fair, respectful and welcoming company, where everyone feels at home. That means taking a long-term approach to equality, diversity and inclusion – not treating it as a tickbox exercise.
With the help of our EDI group, we're working to make every aspect of the business – including recruitment – fair, respectful and inclusive.
Download the job description [PDF]
Life at Cambridge Intelligence
Our data visualization tools are part of something big. They help catch criminals, stop cyber-attacks and unmask fraudsters. The work we do matters.
Our people are part of something big too – all great individually, but even better together. From developers to marketers, salespeople to accountants, we're a smart and inquiring bunch who love finding neat solutions to gnarly problems.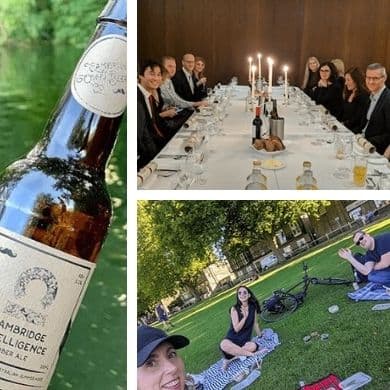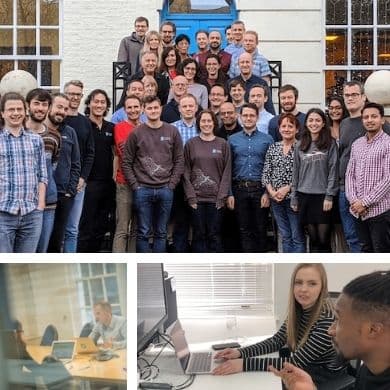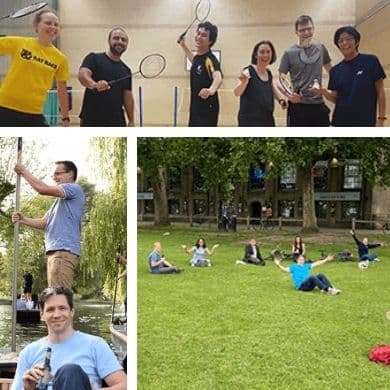 What happens next?
When you apply, if we agree that you seem a good fit, we'll be in touch as soon as possible to get the ball rolling.
We'll follow four steps to get to know you better.
1. Phone interview

Duration: about half an hour
With: our talent manager
To check: you're right for the role
Preparation needed: review your your CV, re-read this job advert, and have a look around our website more generally.

This is an informal conversation to make sure we're not wasting your time.

We'll check if you have the right experience for the role, and give you a chance to talk up your skills and achievements. We'll also discuss your reasons for wanting to join our team.

2. Video call

Duration: about half an hour
With: our Head of Customer Success
To check: your experience, motivation and fit for the role
Preparation needed: none

3. Panel interview

Duration: about an hour and a quarter
With: our Head of Customer Success and a member of our Customer Success team
To check: your experience, knowledge and skills, and how you approach a challenge
Preparation needed: take some time to think about your prior experience, and how it will help you in this role.

This is your time to shine!

There will be a task to do as part of the interview, but there is nothing to prepare ahead of time. It will be mainly be Q&A about the role. Remember to bring your questions for us too!

4. Last chat

Duration: 30 minutes
With: our Chief Revenue Officer
To check: your motivations and aspirations
Preparation needed: none

This final step is an informal catch-up with Kaush, our Chief Revenue Officer. He'll be interested to hear about your motivations for joining us, and what you'll bring to the team.

Don't forget: it's a two way thing

Ask questions, share any concerns and let us know if we're unclear. We don't do trick questions, and won't aim to confuse you.