To celebrate International Women's Day this year, we're taking time to recognize the talented, driven, ambitious women in our team. Here's how they're making a difference.
Acknowledging triumphs in every team
There's Clara, who returned to work as a Development Manager after a career break and is now Head of Development. And Zoë, who has a successful career in technology as one of our most senior JavaScript developers alongside raising a young family.

The longest-serving member of our legal team is General Counsel, Paola, who also takes a seat on our board of directors. She works with Cheryl, our Legal Counsel and Company Secretary, who puts her 30 years of legal experience to good use by advising the company and the board. Alongside Cheryl is Junior Legal Counsel, Elisa. After qualifying as a lawyer in Italy, Elisa worked in New York before settling in Cambridge to start a family.
Our multi-talented Marketing Automation and Campaigns Manager, Gizem, is a fully-qualified Industrial Engineer and self-taught R programmer. We also have Rachel in Finance, who studied part-time to successfully become an ACCA-certified accountant and her teammate Hisako who is well on the way to achieving the same qualification.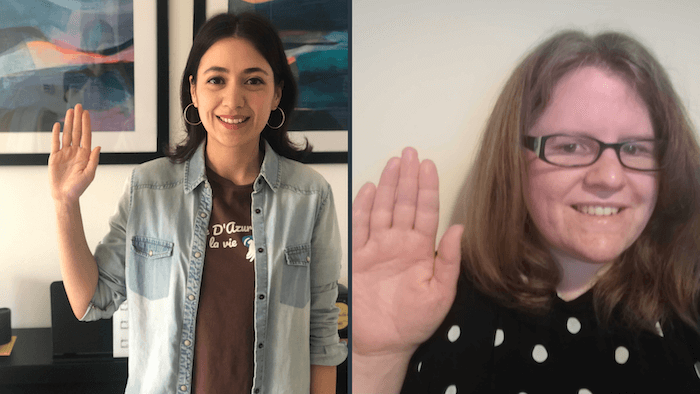 There's Sonali, who started as a Graduate Developer in 2019 and is already forging her career as a Solutions Engineer with our US commercial team. Another Solutions Engineer, this time in our international commercial team, is Katerina. Fluent in French, Spanish and Greek and with a passion for educating customers on the benefits of graph visualization, she also leads Professional Services.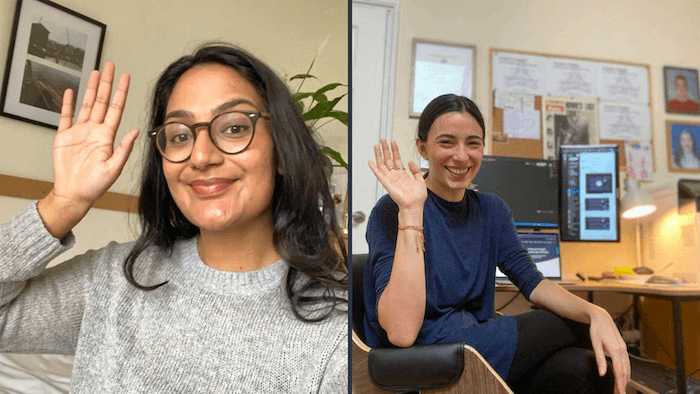 Learn about Clara's experiences as a woman in tech
Sporting achievements & fundraising
Before lockdown, the fitness fanatics among us completed a range of challenges.
When I wasn't working on marketing content, I ran a few full and half marathons in the UK. Development Manager, Amy, put her leadership skills to good use as hockey captain of the Cambridge Nomads seconds team in their local league. And having represented her county at badminton, athletics and netball back in the day, Talent Manager, Vicky, is still a keen netball player.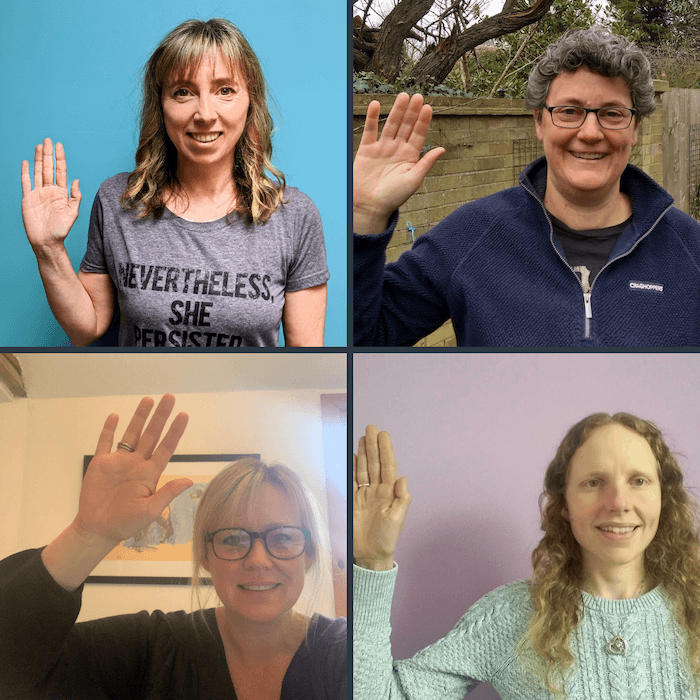 We also have a staggeringly talented athlete in JavaScript Developer, Julia. The sportiest member of the team by far, her list of achievements includes the 186 mile Dragon Ride cycle race across Wales, a 105 mile run-bike-run-kayak event around the Scottish Highlands, the prestigious Etape du Tour, and the Connemara ultra marathon.
Collectively, the team's efforts have raised money for deserving charities including Cancer Research UK, Oxfam, Sarcoma UK, Save the Children, UNICEF, AgeUK and MacMillan.
Helping to forge a gender-equal world
For many here, it's not just about striving for personal success but also helping other women and girls achieve their goals.
We've successfully mentored female students through work experience placements, internships and graduate programs so they can see a future for themselves in tech. One of those is Hannah, who's already fighting the good fight by leading her local branch of the Women's Equality Party.
Alice's experience as an intern
"The number of women in tech roles was encouraging"
Many women at Cambridge Intelligence give up their free time to volunteer for a range of charities that make a difference.
They include Code First Girls, providing free education to improve the career prospects of women and girls, and KIZCODE, dedicated to inspiring and empowering young women from underprivileged communities with tech skills.
We also have a volunteer at Dress For Success, who provide professional clothing, coaching and support for disadvantaged women in the workplace, and WISE, the campaign to encourage girls into STEM careers.
Choosing to challenge: what the future holds
The annual IWD celebration is great, but we're realistic about the ongoing need to challenge inequalities and raise awareness.
Our Diversity, Equality and Inclusion (DEI) group is made up of volunteers across the company who are keen to effect change. Obviously, gender isn't its only long-term focus, but the group is currently tasked with finding ways for Cambridge Intelligence to recruit more women and to identify initiatives and charities we could partner with to encourage girls into STEM.
We'll only succeed with support from our male allies across the organization. They too recognize the benefits a gender-balanced team brings to the success of the business.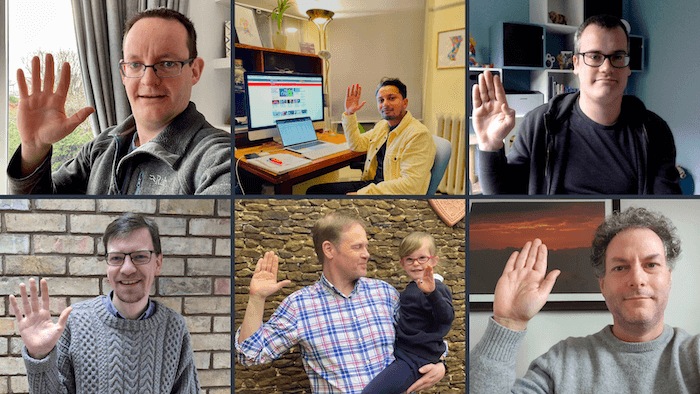 Bryan Amesbury, Chief Operating Officer, said:
Today is a fantastic opportunity to celebrate women's achievements. I, along with the rest of the senior management team, recognize the need to challenge ourselves and work with the DEI group to find ways to accelerate gender parity in 2021 and beyond.
Our commitment
The #ChooseToChallenge pose adopted by the team throughout this post represents a commitment to challenge inequality, call out bias, question stereotypes, and help forge an inclusive world.
If you value the same things we do, take a look at our current vacancies.