Customer 360 view: Graph Technology to understand the customer
This webinar explores the essential relationship between graph visualization technology and Customer 360. Co-presented with Expero, we explore how graph visualization helps you achieve a single definitive customer 360 view. You'll learn how graph technologies connect customer touch points and create a better, more profitable customer journey.
Want more info like this? See this blog post: Achieve customer 360 with graph visualization
Visualizing a customer 360 view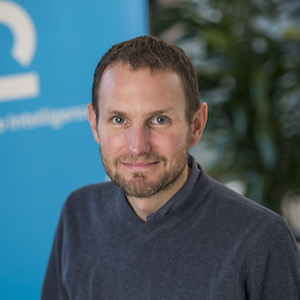 Customer 360 is about collecting, collating and aggregating customer data into a single view, revealing valuable business insight. And once you have that insight, it can help decrease churn, increase customer value, inform strategic decisions and increase profits.
When you visualize connections in customer data – such as accounts, personal identification details or marketing touch points – it's much easier to understand. And visualizing a customer 360 view isn't just for retail organizations: the insight it reveals is important in any environment where making sense of customer data is key. Think healthcare firms who need to manage medical referrals and patient history, and insurance or banking organizations investigating fraud and following compliance regulations.
Whether you're a business leader trying to understand trends to predict outcomes and reduce risk, or a customer-facing agent trying to make sense of high-volume customer data to identify the best upsell opportunities, visualization has the answers. Ditch data silos, unify your data into one clear picture and create a tool designed for your business, your users and your systems.
Watch Corey Lanum, Cambridge Intelligence's Chief Product Evangelist, and Brian Hall, Expero's VP of Operations and Graph Practice Lead, demonstrate how to increase customer loyalty with the help of data visualization.