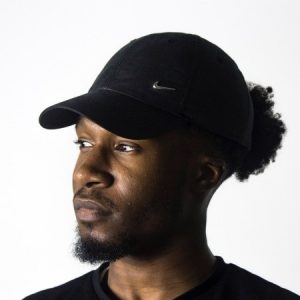 We depend on our talented software development team to keep us at the forefront of data visualization technology. They design and build features for our toolkits, come up with bright ideas for new prototypes, and carefully test our products before they're released to our customers.
Software developer David is one of our newest team members. Before joining us, he spent two years with a US-owned multinational technology firm as a Java developer. His appetite for data analysis and visualization spills over into personal coding projects outside work, alongside creative writing, and singing at his local church.
Just six months into his time with Cambridge Intelligence, he's collaborated on several key projects already. We checked in with David for a chat about his experience so far.
I'm being challenged here, but I get the space I need to do my best work.
I'm loving it here.

Everyone seems to have a positive and optimistic attitude, committed to giving their best in the knowledge that they'll reap what they sow. I'm very satisfied with what I've harvested here!

On my first day, I was greeted warmly by CEO Joe, and senior developer Phil.

Coming from a multinational corporation, where the executive team are locked characters to anyone who hasn't scaled the ranks, that was a welcome culture shock.

I settled in quickly, and it didn't take me long to learn the ropes.

I've always been a fast learner, but I also have to credit my excellent teammates. Christian is a veteran developer and a fount of knowledge – and my manager Clara is always empathetic and motivational.

People are themselves here, and one thing that stands out is their kindness.

There's always somebody willing to lend a helping hand, whether I need technical help with writing code, or support when jumping on customer calls.
People are themselves here, and one thing that stands out is their kindness.
My heart is content when my job doesn't feel laborious.

I'm being challenged here, but I get the space I need to do my best work. It's the emphasis on personal development and innovation which really hits home. Across all our products, there are limitless applications – and so much room to build upon and invent around them.

We're always encouraged to try out our own ideas,

and we're given protected time for this: one day a week, our Friday Projects give us a full day to apply our products to a personal experiment, expand on the features of an existing product, or just use the time to advance our learning and upskill.
As a developer, my voice is heard.

That's not always been my experience at other companies. Here, we know that if we want more information about management or product decisions, we'll be listened to. And we've often seen positive change based on our feedback.

I'm so thankful that I'm getting paid to do what I love.

I came for the stimulating projects, familiar tech stack, development opportunities and flexibility of hybrid working. I'm staying for the awesome colleagues, accessible leadership – and the tasty team lunches!
---
Do you want to join a forward-thinking organization and get involved in developing industry-leading technology? Check out our roles