Every year we welcome a group of students and recent graduates to our three-month summer internship at Cambridge Intelligence. Below, Federico Bozzini shares his experience.
About me
One of the things I like about my Data Sciences degree is the opportunity to get relevant industry experience. Cambridge Intelligence's internship sounded like a good match for the things I'm interested in – data, the latest technology and graph visualization – and luckily, they wanted me too. So in June 2018, I said arrivederci to my home in Chiavari, Italy and headed to Cambridge, UK for the summer.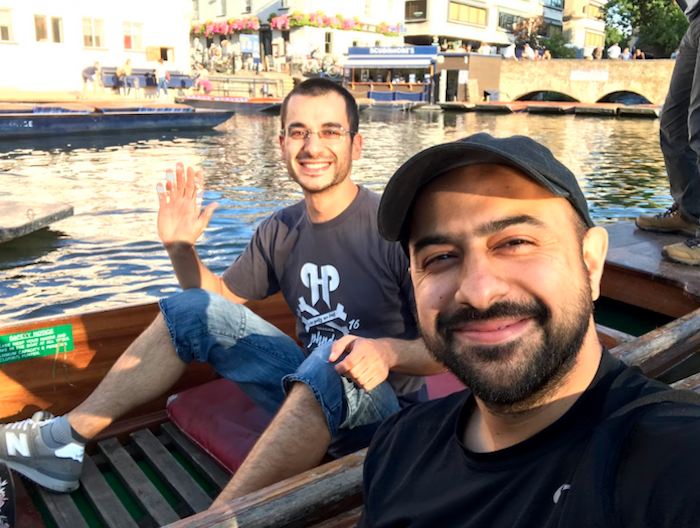 What's the work environment like?
I soon found out that this isn't one of those internships where you're given boring jobs like filing, photocopying or data entry. I joined the New Business Team (a.k.a. Team Awesome) as a sales engineer. Together with the technical sales guys, sales engineer, sales operations manager, and commercial director (some based in North America), we turn prospects into happy customers.
My job is to give technical guidance and showcase KeyLines' features to existing and potential customers. I get to work with interesting technologies including JavaScript, Neo4j, Postgres, Leaflet, Node, and KeyLines of course. It's complex, varied and fast-paced, but in a good way.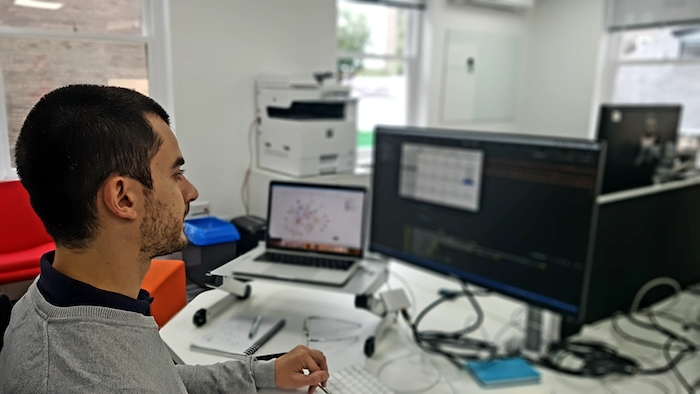 What kind of work do you do?
From day one I got stuck into learning about KeyLines and data visualization techniques. It's amazing being able to interact with so many real world datasets, and KeyLines is powerful enough to let you go from an idea to a visualization without too much effort.
I've worked with graph visualization technologies in the past but often had to sacrifice good ideas because the technology wasn't powerful or easy enough to use. With KeyLines, for the first time, I feel in control of what goes on the chart.
I've had individual projects to work on, which suits me fine because I like having a bit of independence and freedom. But I'm not stuck in the corner on my own: there's lots of collaboration here. It's brilliant how supportive everybody is – if I need help or a second opinion on something, I only have to ask.
So far I've worked on some really interesting stuff. My favorite has to be a fraud detection demo I created for a customer who'd been using KeyLines for a while. They wanted to get a better understanding of some of the more advanced features:
Geospatial: an integration for visualizing connected data on maps
Combos: an intuitive way to group and combine different nodes
Time bar: a component that shows how connected data evolves and behaves over time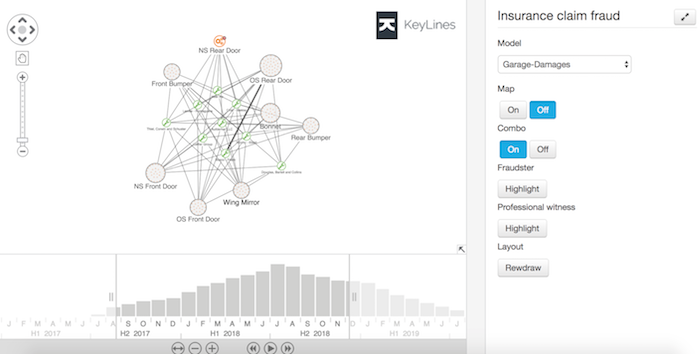 I learned so much in the process and then got to share that knowledge with the customer who thought the demo was great. The team was impressed with it too, so much so that there are plans to include it in the list of demos on the KeyLines SDK site. I'm particularly happy with that – working hard on something that makes it into the product feels pretty special.
What are the people like?
Working with the latest technologies and on a world-class product like KeyLines are special perks of the internship. But for me, the best thing about Cambridge Intelligence has to be the people. They made me feel welcome from day one. From taking me out for a 'welcome' lunch in my first week to regular pub trips after work, they're fun to hang out with. The company also organizes monthly socials – in July it was gliding and in August we went punting on the River Cam. I'm a long way from home, but the people here made it so much easier for me to settle in quickly.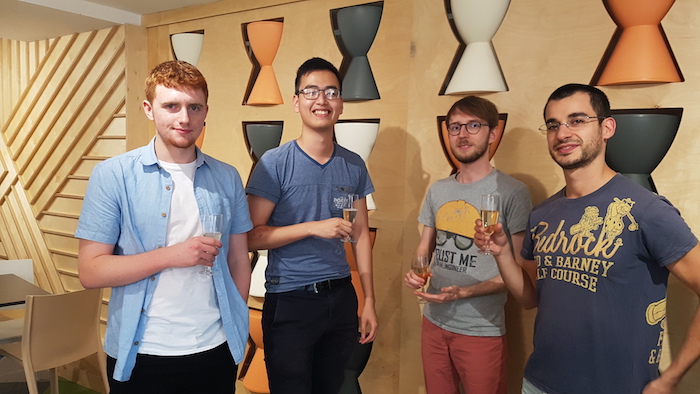 Would you do it again?
So far, my time at Cambridge Intelligence has been great. If anyone is thinking of applying for an internship here, I'd say do it. It's also encouraging that successful interns are invited to join the graduate program, and from there they could advance to becoming an engineer. So, maybe I'll be back in Cambridge once I complete my degree.