Tech companies succeed or fail based on their ability to innovate. Increasingly, that innovation means connected supply chains: breaking down the silos and secrecy of R&D from previous decades. The new route to success is 'open innovation' – sharing resources and perfecting ideas with supply chain partners.
It's a new mindset for many, and finding the ideal partner isn't easy. Not least in South Korea, which received the lowest ranking of all Organization for Economic Cooperation and Development (OECD) member countries in the latest open innovation report.
Illunex, a Seoul start-up founded by a team of blockchain engineers, is working hard to reverse that trend with connected supply chains.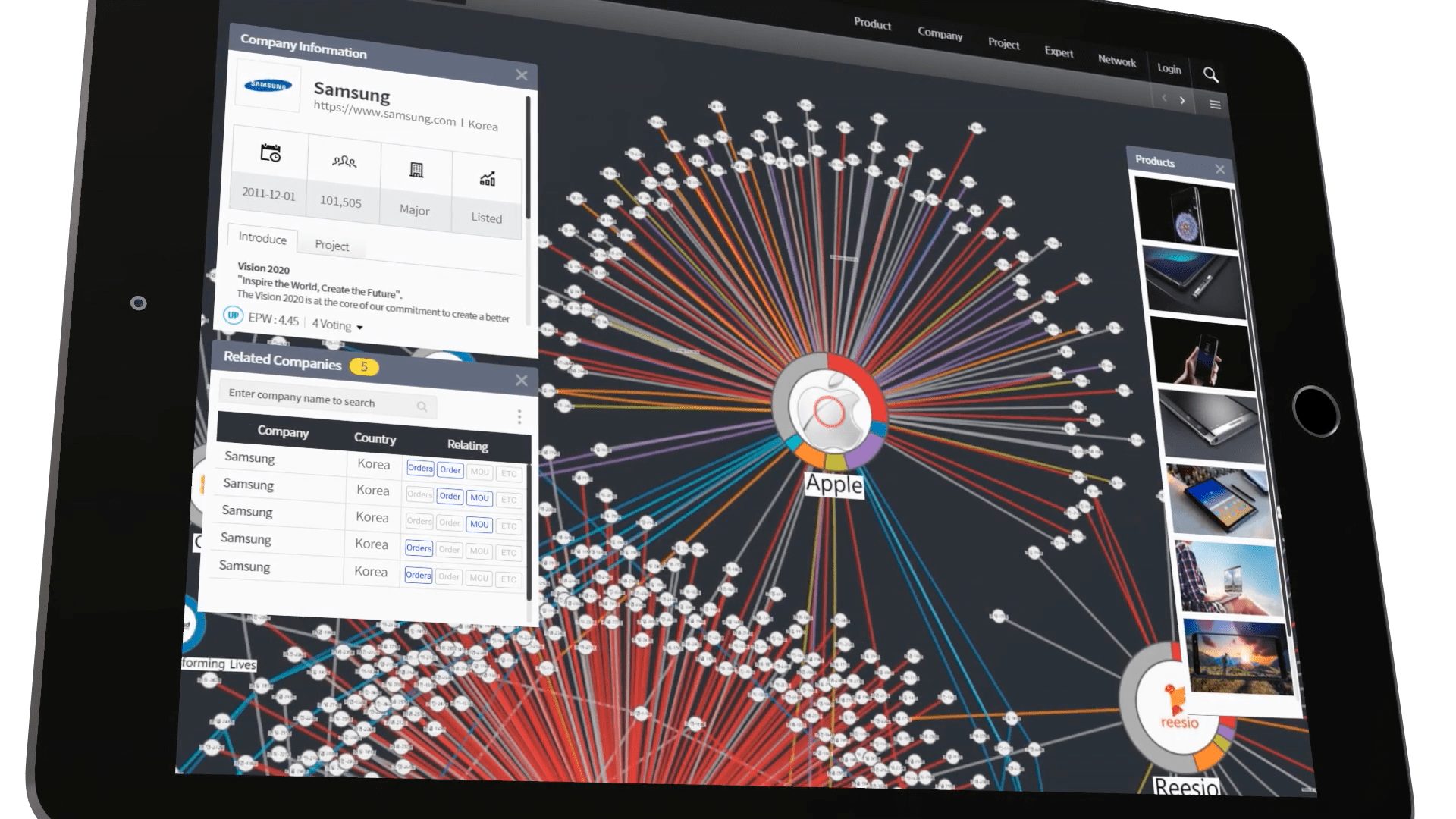 Introducing Illunex: connected supply chains powered by graph and AI
Illunex's goal is to connect companies all over the world, helping them to contribute and innovate.
They're doing this with their EffectMall application. It combines AI with graph technology to help businesses navigate thousands of potential supply chain partners.
Using a KeyLines-powered graph interface, users can search a database featuring hundreds of thousands of businesses. EffectMall's AI algorithms process company demographic data to refine growth, profitability and trust indexes and uncover potential company matches. Narrowing down those search results is easy thanks to KeyLines' powerful filtering, analysis, and visualization techniques.
The potential of the platform is huge. Park Bong-Kyung (BK), Illunex's CMO, explains:
The value of the global IT convergence market is expected to hit $2.5 billion by the end of 2020*. Innovating together makes companies more successful, profitable and valuable, but only if they make the right supply chain and partnership decisions.

EffectMall is driving collaboration and trade between business and government, conglomerates and SMEs, start-ups and VCs. KeyLines' graph visualization functionality makes that experience beautiful, but also more meaningful and unique.
It's a completely fresh approach to connected supply chains that has attracted $1m in funding. Big names, like Samsung, LG and KT Corp, are taking notice.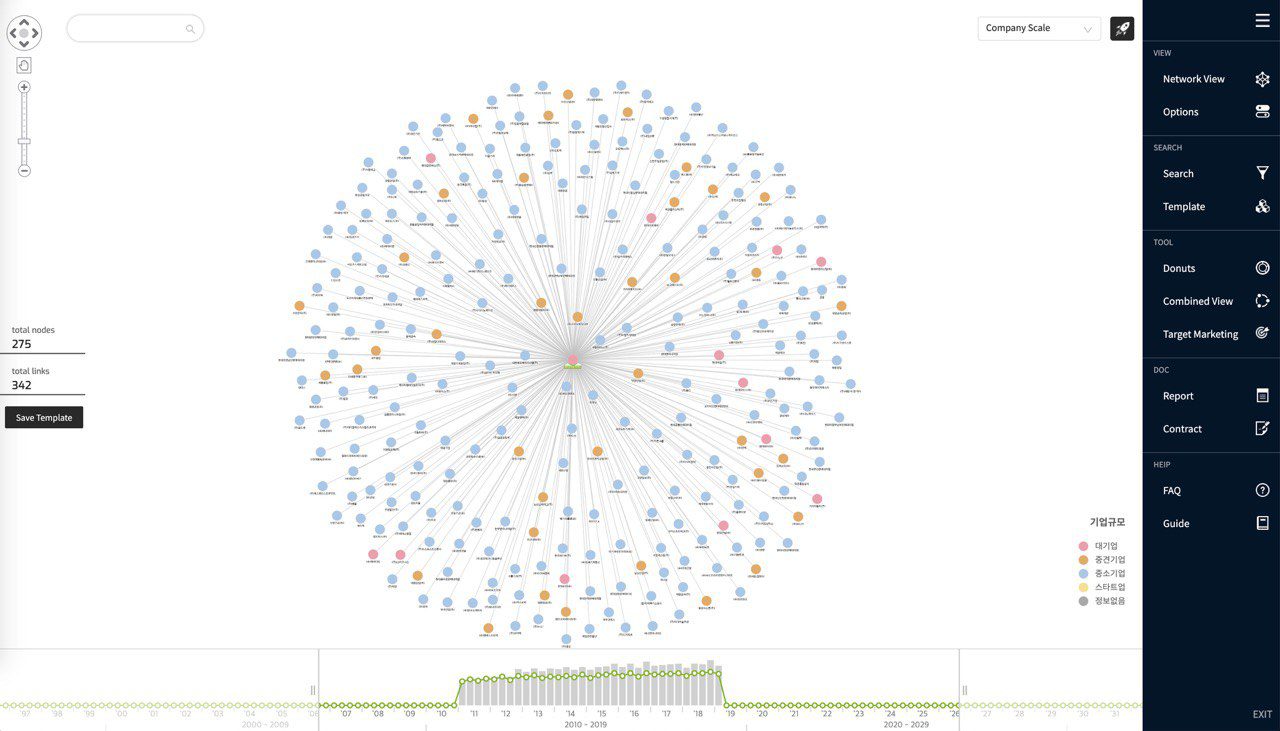 The big graph data challenge
The scale of data in EffectMall is staggering:
180,000 businesses
1000+ data points per business
200,000,000 pieces of data – and increasing daily
Illunex's engineers knew that graph technology was the only way to make connected data searchable at such scale, and visualization was the only way to make it accessible.
Their team evaluated many alternative graph visualization suppliers, but only KeyLines offered the performance, functionality, and flexibility needed for the task.
With over 200 million data points, users couldn't hope to find useful information without powerful data visualization. We compared KeyLines with a lot of different options but decided it was the best solution for our business. KeyLines makes the impossible possible.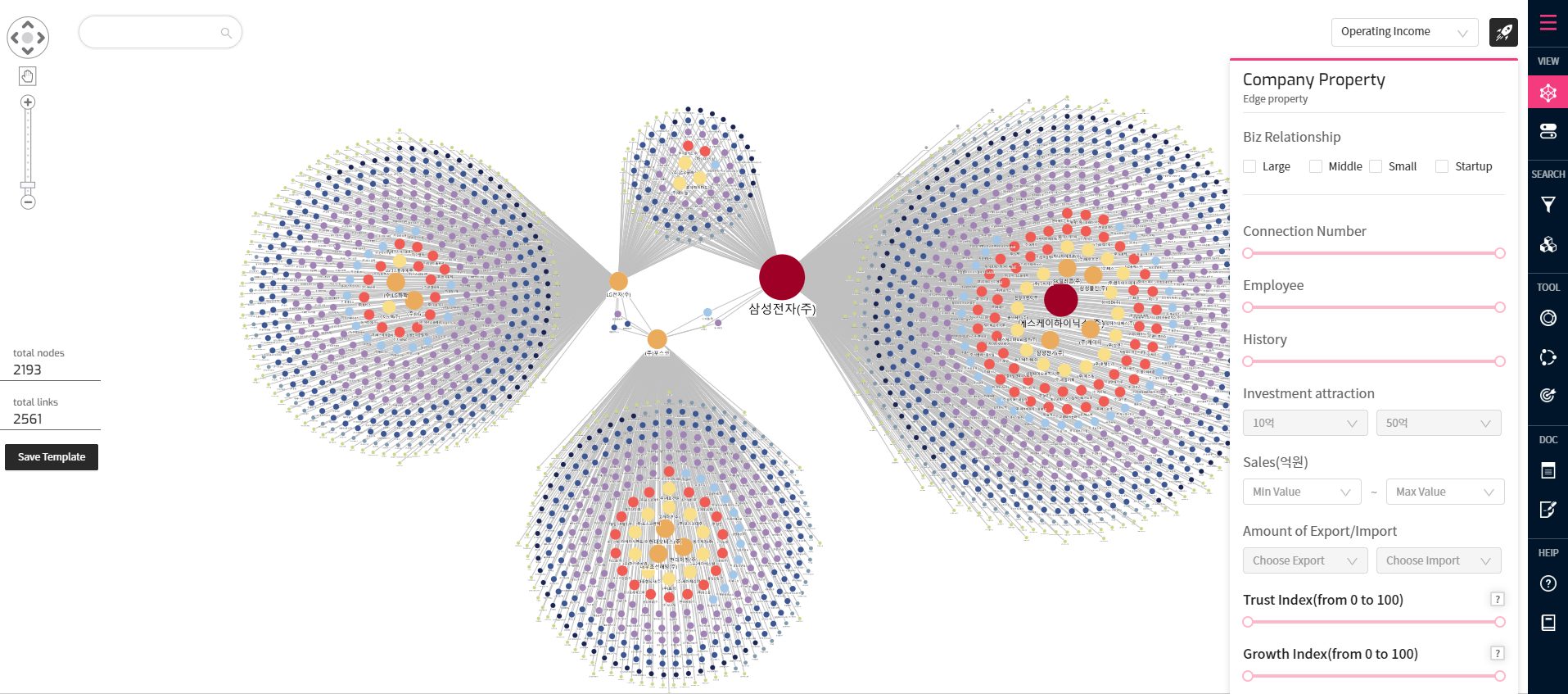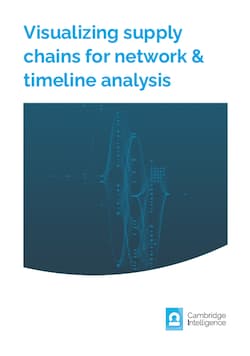 Using graph visualization to discover partnerships
With KeyLines selected, the Illunex team set to work building EffectMall.
The key to its success was accessibility and ease of use. The team was keen for users to interact with the connected data and explore the network to understand their connections. The tool had to be intuitive to a wide audience, from engineers to VC investors to supply chain managers.
BK explained how KeyLines' rich API of advanced data analysis and visualization functionality helped them to achieve their goal:
We've used almost every function in the KeyLines toolkit, and the result is the ability to view data from almost any perspective: as a hierarchy, on a map, through time, by influence. KeyLines puts our users in the driving seat, letting them find the insight they need in our data.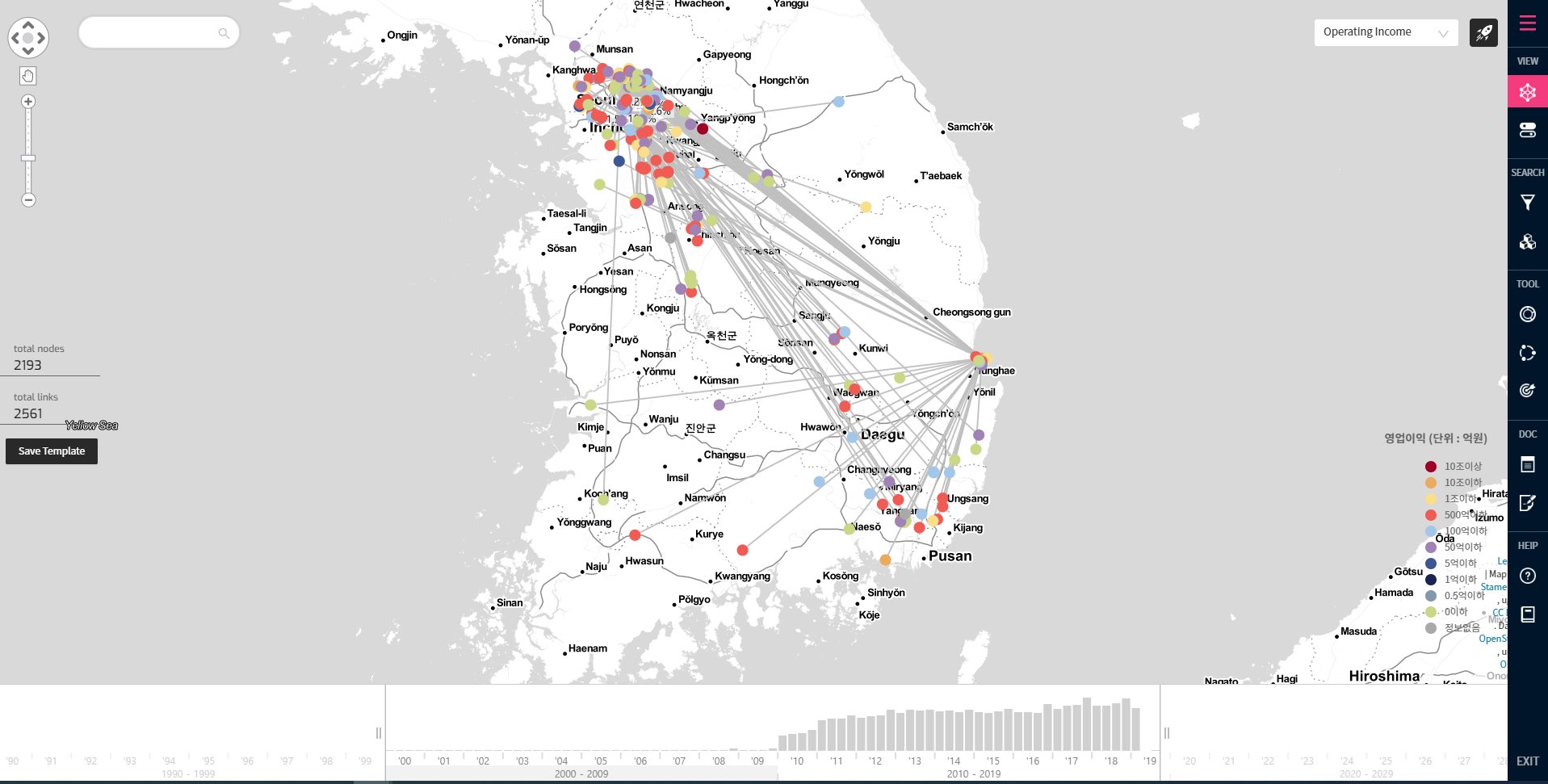 Faster market success with the KeyLines toolkit
The Illunex team started working with Cambridge Intelligence in July 2018. Within 5 months, they delivered a beta version of their graph visualization interface to their pioneer customers.
Our users have been so impressed with the data visualization and search functionality we've built with KeyLines. It's impressed investors too – we received $1m funding, which is almost unheard of for a one-year-old Korean company.
The future of the product is bright. Alongside big-name interest, the team has ambitious plans for technical developments. These include future-proofing the platform for even larger data volumes with graph database and search engine technology, and enriching the company-matching algorithm with machine learning and natural language processing.
Of course, a KeyLines-powered visualization will continue to sit at the heart of it all.
Find out more
If you're keen to learn more about KeyLines, EffectMall's connected supply chain graph visualization engine, request a free trial.
For more information, visit: www.illunex.com
* Statistic is taken from the National IT Industry Promotion Agency, Report name; The Promotion Strategy of IT convergence Industry (NIPA).