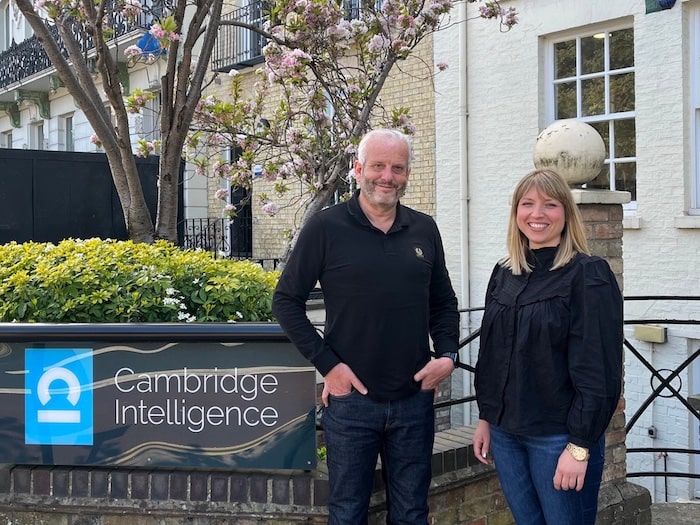 We're pleased to announce two new members of our executive management team: Chief Operating Officer (COO) Jess Berrisford and Chief Commercial Officer (CCO) Tim Butchart.
Jess joined us last month. She has more than 15 years' experience in delivery and business operations, with a great track record for scaling up high-growth tech, e-commerce and SaaS companies.
As COO she focuses on the day-to-day running of the organization, designing and implementing change with particular interest in recruitment, leadership and team management – in a nutshell, helping us to grow and transform.
"

I'm delighted to join the talented team at Cambridge Intelligence. I'll focus on empowering staff to achieve their full potential as we grow faster, and maintaining the great culture that's made the company such a success so far.

" – Jess Berrisford
CCO Tim joined us this week. He brings an in-depth understanding of the SaaS and software industry, having boosted sales expansion for several leading software and technology companies.
He will help us develop global sales, marketing and customer success strategy, bringing our products to new markets and countries.
"I've been working in the data intelligence software market for decades, and am excited to bring this experience to Cambridge Intelligence. I look forward to helping our customers and partners unlock limitless value from their data." – Tim Butchart
Outgoing COO Bryan Amesbury now takes a seat on the Cambridge Intelligence board as non-executive Director. He commented: "Jess and Tim's talent and experience will be an enormous asset to our management team. Strong commercial and operational leadership are crucial for our growth strategy, and that's exactly what they will bring."