We're excited to announce our partnership with Sistemi & Automazione (S&A) – a leading Italian systems integrator and provider of link analysis software for government.
Since 1996, S&A has led high-profile projects across Europe's private and public sectors. The team specializes in the investigation and link analysis products for government and the intelligence markets, powering effective risk management and decision-making processes. Over the years, they've gained an enviable reputation for innovation, pioneering real-world applications of link analysis.
Our Customer Success Manager, Giuseppe Francavilla, welcomed the new partnership:
"S&A is the established market leader when it comes to link analysis software for government, so we're delighted to join forces with them. The demand for powerful and flexible link analysis tools has never been higher. In partnership with S&A, we'll take the power to a wider audience across Italy and beyond."
Link analysis software for government
KeyLines has already been deployed in a number of S&A's front-line security projects. These include an enterprise-wide visualization tool for an Italian law enforcement agency and a number of data analysis projects for national security and government organizations.
Pierangelo Satriano, CTO of Sistemi & Automazione, explains the value KeyLines brings to complex link analysis platforms:
"All our work is based on the fundamental belief that while products and software solutions are powerful tools, investigations are driven by people, their intelligence, intuition, and experience. KeyLines' power and interactivity mean we can bring our users even closer to their data insight, driving successful investigations."
Alongside custom solutions, S&A is in the process of integrating KeyLines into their range of network analysis tools for law enforcement, security, telecoms, financial services, and industry. These include their Polaris product, a tool for federating and exploring disparate datasets, and Tetras, their flagship communications analysis platform.
Their team will also deliver KeyLines training, consulting and integration products to the Italian market, combining their expertise and experience with our technologies.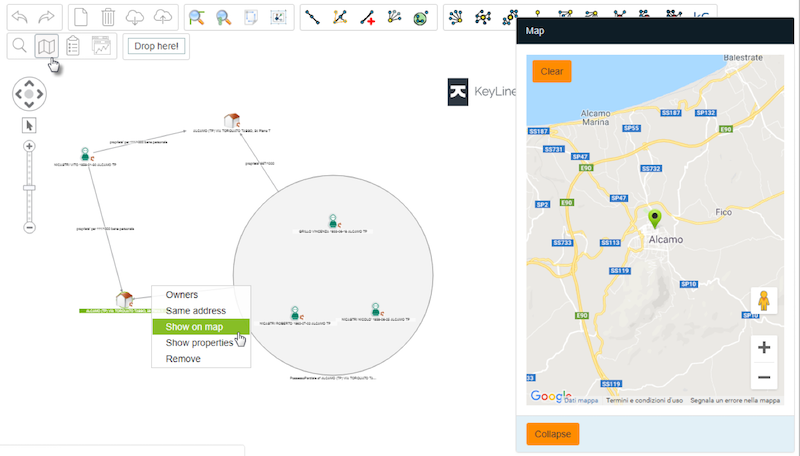 About Sistemi & Automazione
Sistemi & Automazione is a leading Italian supplier of data and intelligence analysis tools to the public and private sectors. Since 1996, they have built custom link analysis software for government and industry customers, including the Italian government and police forces, the US Navy and Vodafone. Learn more on Sistemi's website.