We're delighted to announce a strategic expansion into the Asia-Pacific region. In our latest developments, we've set up a new permanent presence in Singapore and joined two accelerator programs for high-growth UK businesses in Asia.
Kaush Kotak, our International Commercial Director, explains this latest investment.
---
Cambridge Intelligence has always been a business with a global outlook. Since our first customer – an Australian risk analytics firm – we've forged relationships with organizations around the world. Today we work with more than 200 governments and businesses spanning six continents.
Our latest growth plans bring us closer to a part of the world that's been important to us since day one: Asia-Pacific.
We work with almost 30 organizations in the region already. We're proud to count the Australian Department of Home Affairs, Hitachi, and the Korean Internet & Security Agency among our customers.
There's a growing demand for our products there, as more organizations see the value of advanced visualization technologies, solving complex challenges like cyber threat intelligence, blockchain analysis, and fraud detection.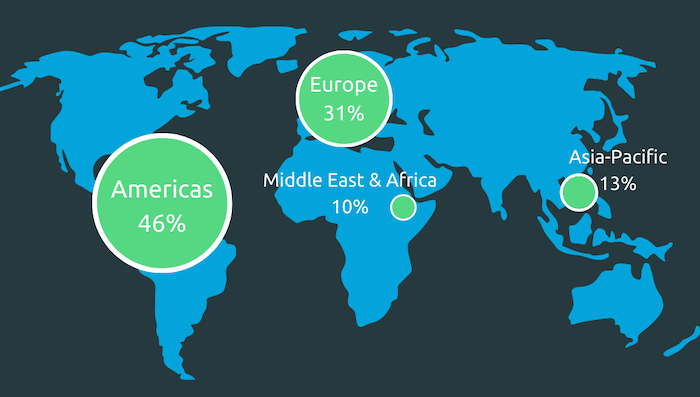 A new base in Singapore
In-country expertise is key to bringing our game-changing data visualization tools to new customers in Asia. That's why we've established a permanent presence in the region.
The expansion will be led by our new APAC sales manager, John Tan. John brings more than 20 years of sales experience and deep knowledge of emerging technologies. Before joining Cambridge Intelligence, he worked for some of the world's biggest companies, managing high-value, and complex software sales.
Tech Nation's International Growth Programs
We're alumni of Tech Nation's Upscale Program, so we're especially excited to be selected for their first international programs in Asia.
Plug & Play: a focus on Southeast Asia
The first program will act as our launchpad into Southeast Asia.
Run in partnership with Plug & Play, it offers a 'soft landing' for UK businesses in the region. Through mentorship, networking and workshops, we'll get support and insight to accelerate our growth.
Gerard Grech, CEO of Tech Nation, explains the importance of Singapore and the Southeast Asia market:
Singapore is an extremely important partner for the UK tech sector, and a country that shares our success in this field. As found in Tech Nation's 'Unlocking Global Tech' report, for UK companies, Singapore was one of the fastest rising global opportunities for trade, climbing 5 places in the rankings for global tech opportunity between 2019 and 2020.

These 12 digital tech companies have been selected from Tech Nation's network of 800 UK tech scale-ups who have been through our growth programs over the past seven years.
Intralink: regional expertise in Northeast Asia
We're also one of 6 UK companies to join the a new program designed to boost the presence of UK scale-up tech companies in Japan and South Korea.
Led by international business development consultancy Intralink, this program focuses on making connections. Intralink's unique market knowledge and multilingual team will help us work with new customers and partners, building a scalable foundation for future success.
Sam Myers, Her Majesty's Trade Commissioner for Asia Pacific at the UK Government Department for International Trade said:
"The launch of the first Tech Nation International Growth Programme for UK tech scale-ups in Asia Pacific highlights the importance of these relationships for the UK's future. This is an important step in building on the benefits from the UK-Japan free trade agreement signed last year. Collective action with our partners will be vitally important to address global challenges and harness the benefits of the digital age."
We can't wait to get started. We've got ambitious plans for growth and innovation, and it's a real honor to earn a place on these programs.
If you're interested in working with us, in Asia-Pacific or anywhere else in the world, we'd love to hear from you.