The compliance data challenge
All organizations have to consider regulatory compliance. Ensuring compliance with relevant laws, regulations and rules reduces operational risk and helps businesses run more smoothly.
Managing and proving compliance goes beyond well-documented processes. It requires the collection and analysis of data at scale. As regulations grow in range and complexity, and data becomes more siloed, compliance becomes more difficult.
Graph visualization (also known as link analysis) tools are becoming an essential part of a successful compliance process.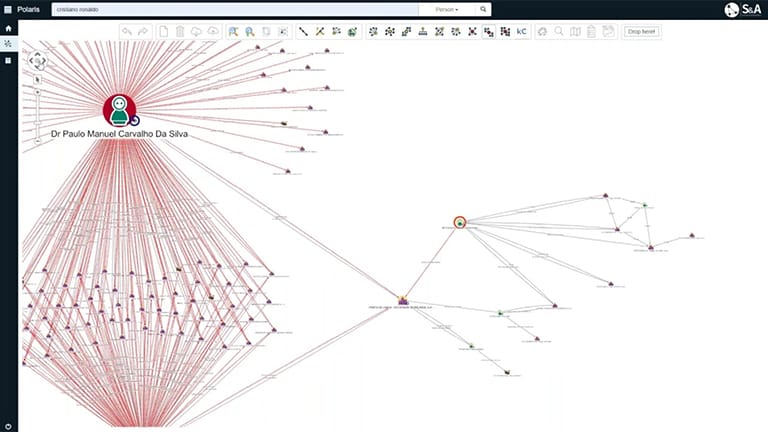 Financial crime regulatory compliance – AML and KYC
Let's take a look at two categories of regulation that can be especially complex.
Know your customer (KYC) and anti-money laundering (AML) regulations require organizations to carry out extensive due diligence on customers to prevent fraud. That could mean checking relationships with politically exposed persons (PEPs), understanding the beneficial owners of an organization, or tracking cash transfers across borders.
In these situations, collating, querying and exploring that as a graph makes the process faster, simpler and more effective.
Let's see two specific examples.
One challenging aspect of KYC is determining the beneficial owner of companies with complex corporate structures. Graph visualization makes networks of ownership more transparent and easier to understand.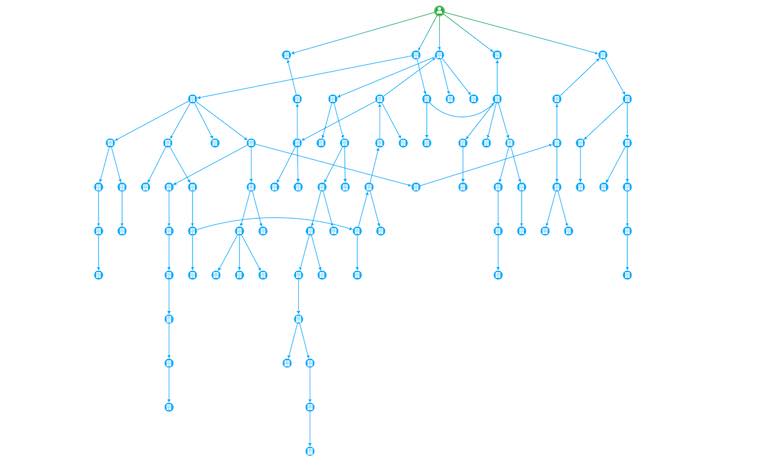 Cross-border financial transactions are usually facilitated by correspondent banking relationships – where one institution provides banking services on behalf of another. This leaves banks exposed to their facilities being misused.
Graph visualization can be used to map out the relative risk of different correspondent banking relationships, so suspect transactions can be more carefully monitored.
Read more about AML compliance using graph visualization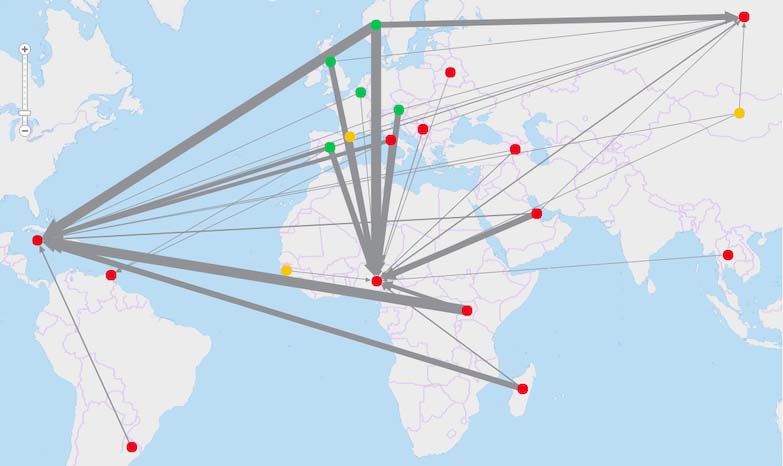 Learn more in our white paper
We've helped some of the world's biggest banks visualize their data.
Download our Managing risk and threat in financial services white paper
Data protection and regulatory compliance
Another challenging area is data protection. Around the world, a patchwork of regulations require organizations to follow various data protection principles.
One example is the European General Data Protection Regulation (GDPR), which requires all organizations in the EU, or doing business in the EU, to identify and justify the personal data they hold. This means understanding a complex network of data connections between data, processes, platforms, people and places.
trust-hub have harnessed our graph visualization technology to build a powerful GDPR compliance management tool, capable of collating disparate papers and systems into a unified and dynamic view.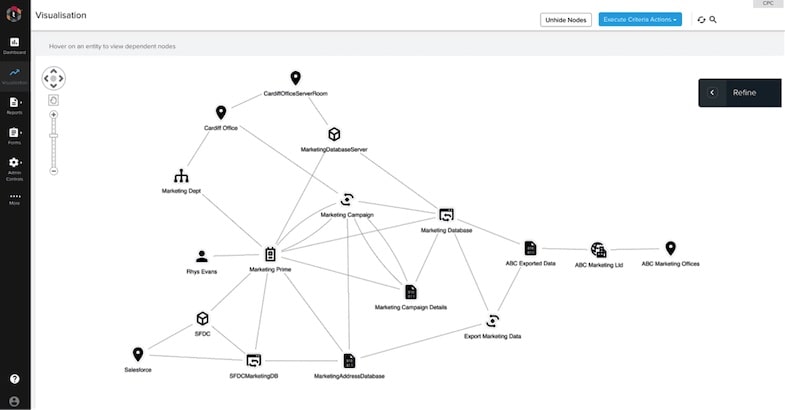 Health and safety compliance management
A third category of increasingly complex regulatory oversight is health and safety.
REACH ('Registration, Evaluation, Authorisation and Restriction of Chemicals') requires all EU companies to trace and register every substance used in their products, and then mitigate potential risks. This is a huge logistical challenge, especially for products with complex and diverse supply chains.
Graph visualization is the ideal way to bring together, analyze and understand the scattered supply chain data that organizations working to achieve REACH compliance need to understand.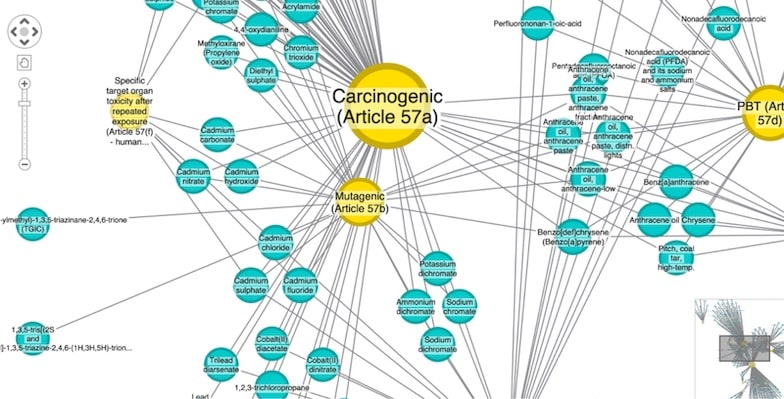 Custom data visualization for regulatory compliance management
Organizations worldwide trust our graph visualization and timeline visualization technologies to help them successfully manage their regulatory compliance activity. Here's why they choose us.

See the full picture
Interact with data from across the organization in a single chart. Our products' flexible approach means you can overcome data silos and gain insight into information from multiple sources, giving you a clearer, more complete picture of events.

Visualization that scales
Our toolkits support visual analysis at scale. Whether that means you've got a large and distributed team, or huge volumes of data to analyze, we've designed our products to scale-up to any size organization and operation.

Get answers faster
Discover more intuitive ways to understand your compliance data. Timeline and graph analysis tools reveal connected data insight more effectively than other automated or manual processes, leading to faster and better decisions and risk mitigation.

Custom tools that work for you
Visualization tools, custom designed for your compliance managers and the data they need to understand, empower anyone to find insight in complex data. The result: insightful and straightforward tools that people want to use.
Want to try it for yourself?
KeyLines
Graph visualization for JavaScript developers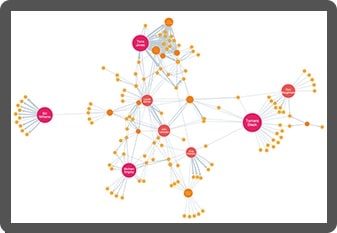 Code how you like and build link analysis apps that work with any stack.
ReGraph
Graph visualization for React developers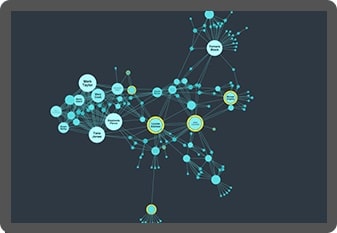 Use a simple data-driven API to build customized graph visualization apps in React.
Regulatory compliance management posts from our blog