The April release of KeyLines has launched. KeyLines 4.3 enables you to align glyphs with link direction, provides better support for SVGs, has an updated Neo4j demo with expand indicators and other great enhancements.
Glyphs align with link direction
Currently, multiple glyphs on links are displayed in a row from left to right. Now you have the option for all glyphs in the chart to follow the direction of the link instead. This works well in charts containing crossed links. We've shown you the difference below.
The current option (on the left) makes it hard to see which glyphs belong to which link. The new option (on the right), makes things much clearer: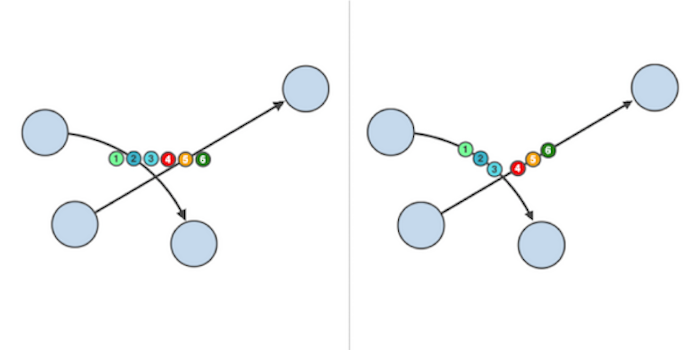 Improved SVG support
You asked for it, we did it. KeyLines now fully supports SVGs in Chrome, Firefox, Microsoft Edge and Safari. As long as SVG files have width and height attributes and don't have foreign object tags, you can use them to enhance your charts just like any other image format.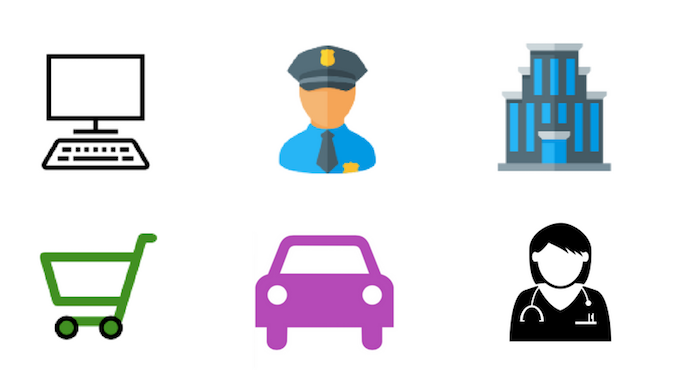 Neo4j demo updated with expand indicators
KeyLines' expand function is a great way to bring connections from the back-end into the chart dynamically. By double-clicking or tapping to explore, users can expand a node to get more information.
We've updated our Neo4j demo to show how you can use glyphs to communicate which nodes can be expanded. To explore this demo (and all others) you'll need access to our SDK. Sign up for a KeyLines free trial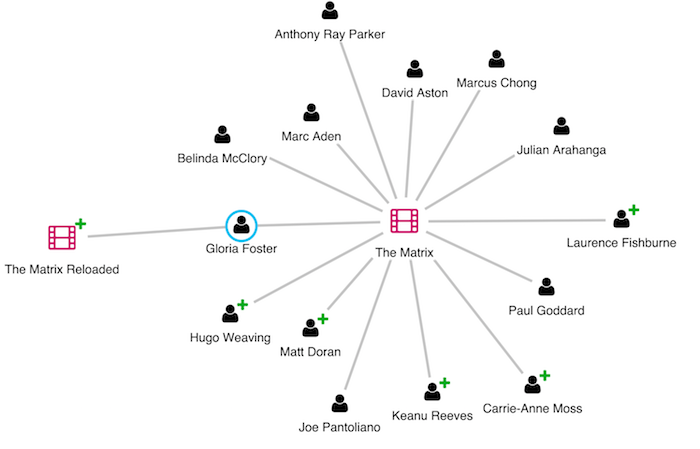 Other updates, enhancements and bug fixes
This is how we've made KeyLines even better:
Users can now zoom out further, thanks to a change we've made to the chart's minimum zoom value.
The overview window is already available in demos rendered in Canvas. It's now supported in WebGL too.
The new Group Links demo shows how to group multiple links between two nodes into a single link for each direction, or into a single bidirectional link.
We've made significant improvements to the styling and usability of the Analyze Cyber Threats demo.
Lastly, we've fixed a few bugs.
Get started with KeyLines
That's all for this month's updates. We hope you enjoy delving into KeyLines 4.3. If you're not an existing customer and you're interested in trying it out, register for a free trial.